Bone mineral: update on chemical composition and structure
Bone Quality Seminars: Ultrastructure
History
The structure of the Ca–P solid phase in bone was first identified by deJong in 1926 as a crystalline calcium phosphate similar to geological apatite by chemical analyses and, most importantly, by X-ray diffraction [
1
]. The X-ray diffraction data was confirmed a few years later [
2
].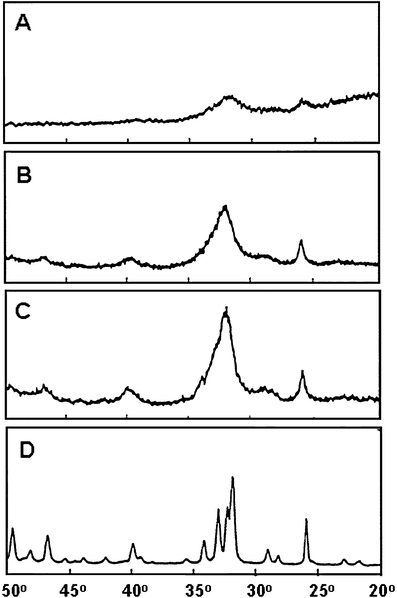 Keywords
Apatite 
Collagen Fibril 
DCPD 
Amorphous Calcium Phosphate 
Apatite Crystal 
These keywords were added by machine and not by the authors. This process is experimental and the keywords may be updated as the learning algorithm improves.
Notes
Acknowledgments
We gratefully acknowledge the help of Phillips Brady and other members of the Massachusetts Department of Fisheries, which enabled us to obtain large numbers of live fish. The research projects were supported by grants from NIH (grant no. AG0 14701-18; Melvin Glimcher) and The Peabody Foundation (Melvin Glimcher).
Conflicts of interest
None.
Copyright information
© International Osteoporosis Foundation and National Osteoporosis Foundation 2009