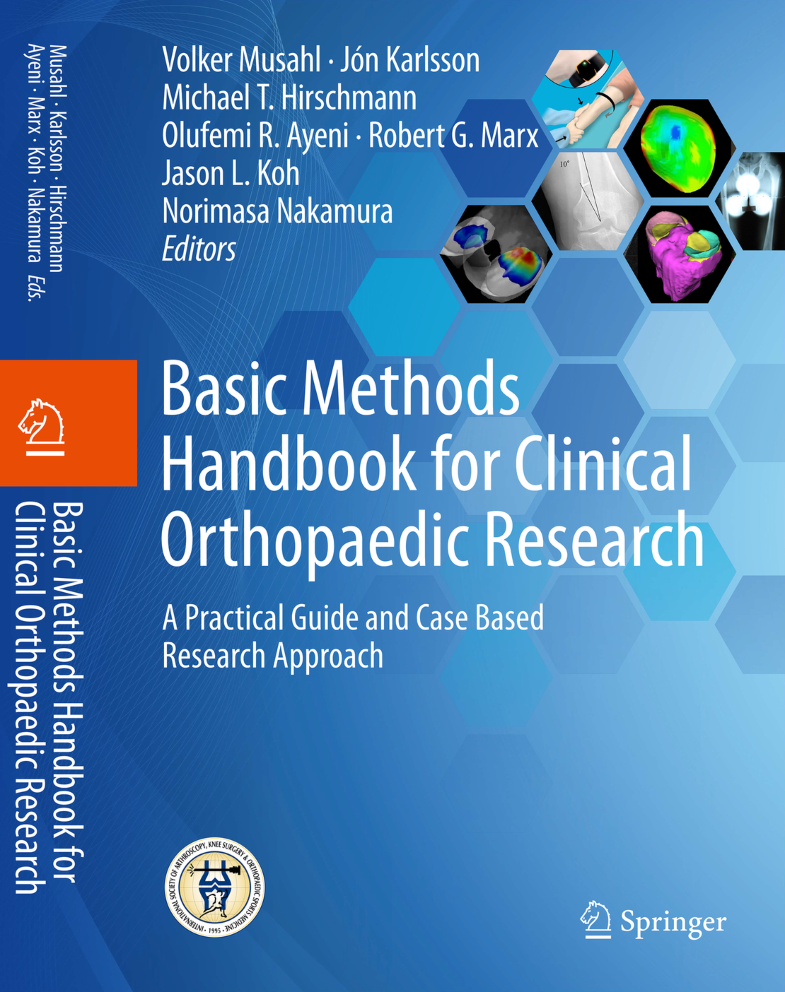 Yet, another year has passed. As usual, we would like to thank everyone who is involved in the journal for the tireless work you all do. The reviewers, who provide top-class reviews over and over again, are the backbone of the journal. We know that it takes time to review. We also know that it is unglamorous work and we are well aware that we probably ask many of our best reviewers too often. However, a good review is probably the best thing that can happen to a manuscript and many times a reviewer is also an author to a paper or papers published in the journal. In addition, by reviewing, you learn and you become a better author. We have repeatedly seen that the best reviews are in fact done by the best authors. Therefore, all great reviewers please keep up the good work and we look forward to receive your submissions as authors next year.
Overall, KSSTA has a standing of a strong scientific journal, which makes us happy as we look to a bright future. We feel that the journal is now well established as a + 3 Impact Factor journal. We admit that we were somewhat disappointed that the Impact Factor stayed the same as in 2017, but this only means that we need to work even harder and look to the future. With even better papers published, better reviews and better Editorial work, we will see an improved Impact Factor in the years to come, so we are not worried. Our ranking is high and we stay in the Top-10 range in Sports Sciences and Orthopaedics. This is wonderful news.
How can we improve? First of all, we have even further raised the bar for acceptance, and currently, we reject between 70 and 80% of all submitted manuscripts. We often do this using the "rapid reject" process, where manuscripts are rejected already at Editorial stage level, within a week or so. The "rapid reject" always happens after two of the Editors have read the manuscript. The question is why we reject already at this early stage. The reason for this is always manuscript quality. We mainly reject manuscripts with limited scientific news value, limited cohorts, lack of IRB Approvals and problems with statistics. The most common problem is related to small cohorts and subgroup analysis, leading to type-II statistical errors. Another problem is limited clinical impact. We feel that this approach is good, not only for the journal, but also for the authors, as they receive a quick response from the journal. In fact, we have received very few complaints from authors related to the "rapid reject" process.
The Journal of Experimental Orthopaedics (JEO) is continuing to get stronger. This is possible due to the constant increase in submissions. However, this is not only due to the high number of submissions, but also due to the fact that KSSTA now is solely a clinical journal, and therefore, the experimental work is directed to JEO. We feel that this has been successful, and we will continue to work in this direction.
This year, the number of submissions has increased to 1800 compared with 1600 during the last 2 years. The increased number of submissions increases the workload on the Editors and the Editorial Office. Therefore; starting in January 2019, there will be two people working for the journal at the Editorial Office in Luxembourg.
To increase the collaboration with the reviewers, we stage a journal reviewer course during the ESSKA congresses, last time in Glasgow this year. The course was very well attended, and was more interactive than ever before—a good sign!
What lies ahead? First of all, we will increase the collaboration with the largest sports traumatology/arthroscopy societies in Europe. Staring January 2019 with AGA (Germany) and SFA (France), we will add two Associate Editors, who will take care of this project. Therefore, we welcome Peter Angele and Nicolas Pujol in these positions, respectively. We are sure that this project will be strong and will help lead the journal forward in a positive direction.
Several scientific journals have in the last few years developed a new online publication line, for instance, American Journal of Sports Medicine (AJSM) who have been very successful in creating OJSM (Orthopaedic Journal of Sports Medicine). Other journals have followed. Due to the increasing number of submissions, KSSTA will move in the same direction. We simply need to find place to publish all good manuscripts submitted to the journal. At the same time, we feel that 330 pages/month is the maximum size of the journal, and we have no plans to increase the number of pages. We are currently in negotiations with Springer, our publisher about the most relevant business model, online or paper or hybrid. The plan is to launch the new journal during the ESSKA Speciality Days in Madrid in November 2019.
This group of Editors has worked for the journal for years now and both Michael Hirschmann and Volker Musahl are now Deputy Editors along with Roland Becker, who will continue to support the journal in his new position as second vice president of ESSKA. In this way, the excellent communication between the ESSKA Board and the Editors will be even stronger.
Our goal is always good research, and as Editors, we strive to improve the scientific value of papers published in the journal. The review process is—due to this reason—often long and cumbersome. Almost all manuscripts that are eventually published undergo at least two revisions and some even three or four. As already mentioned, a good review makes the manuscript a better paper, and therefore, authors should always do their best to comply with the review process. In fact, almost all second, third, and fourth revisions are done by the Editor-in-Chief. Our goal is to publish the best papers possible. However, we also do more, as during the last year, we have worked hard on a new "Basic Methods Handbook for Clinical Orthopaedic Research", aimed at clinicians. This book will be published as a joint effort by ESSKA and ISAKOS at the beginning of 2019. It will be over 600 pages and will cover every aspect of clinical research. We worked tirelessly to make this book an easy read with numerous clinical case examples, fact boxes, and take home messages for every chapter. This book will help clinical scientists to improve their scientific knowledge, perform better studies, and write better papers. We are proud of this work and we are excited to bring this work to you, our readers, in 2019.
Finally, we, the Editors of KSSTA, would like to thank readers, authors, and reviewers for the year that is almost passed. We wish you a peaceful holiday season, may all of you enjoy time with your families and recharge for a productive, enjoyable, and scientifically rewarding year 2019.
Acknowledgement to referees
Henrik Aagaard
Pierre Abadie
Jeffrey Abrams
Andrea Achtnich
Paul Ackermann
Nobuo Adachi
Paolo Adravanti
Jens Agneskirchner
Rintje Agricola
Mattias Ahldén
Sufian Ahmad
Philipp Ahrens
Eduard Alentorn-Geli
Bogdan Ambrozic
Jack Andrish
Pierluigi Antinolfi
Daisuke Araki
Paulo Araujo
Elizabeth Arendt
Paolo Arrigoni
Rene Attal
Jesper Augustsson
Corrado Bait
Peter Balcarek
Maurice Balke
Adad Baranto
Björn Barenius
Kristoffer Barfod
Johannes Barth
John Bartlett
Cecile Batailler
Thomas Bauer
Mike Baums
Philippe Beaufils
Christoph Becher
Johannes Beckmann
Henrik Behrend
Knut Beitzel
Eva Bengtsson Mostrom
Massimo Berruto
Onur Bilge
Erkal Bilgic
Kerem Bilsel
Rudi Bitsch
Hanna Bjørnsson Hallgren
Lars Blønd
Gerrit Bode
Tommaso Bonanzinga
Bert Boonen
Ulrich Bosch
Kristín Briem
Martijn Brinkman
Matthias Brockmeyer
Robert Brophy
Annelie Brorsson
Reinoud W. Brouwer
Nicolaas Budhiparama
Paolo Bulgheroni
Jeremy Burnham
Bruce Burnham
Carlo Camathias
Stefano Campi
Mike Carmont
Antonio Cartucho
Enric Castellet
Etienne Cavaignac
Chong Bum Chang
Ofir Chechik
Antonia Chen
Cheng-Kung Cheng
Vasileios Chouliaras
Martin Clauss
Riccardo Compagnoni
Vincenzo Condello
Fabio Conteduca
Ryan Coughlin
P. Maxwell Courtney
James Cowan
Davide Cucchi
Jari Dahmen
Kiriakos Daniilidis
Thomas De Bo
Ricardo de Casas
Marco De Gori
Darren de SA
Lieven De Wilde
Kamal Deep
Koen Defoort
Masataka Deie
Francesco Della Villa
Brian Devitt
Paolo di Benedetto
Tobias Dietrich
Simon Donell
Mahmut Doral
Klaus Draenert
Björn Drews
Matej Drobnic
Jon Drogset
Lutz Duerselen
Felix Dyrna
Turgay Efe
Lars Ejerhed
Nathan Endres
Nathan Endres
Bengt Eriksson
Karl Eriksson
Lucio Ernlund
Aidin Eslam Pour
João Espregueira-Mendes
Max Ettinger
Simon A. Euler
Denise Eygendaal
Anna Falkowski
Filippo Familiari
Jack Farr
Peter Fauno
Mario Ferretti
Matthias Feucht
Christian Fialka
Giuseppe Filardo
Christian Fink
Radu Fleaca
Francisco Forriol
Francesco Franceschi
Karl-Heinz Frosch
John Fulkerson
Pablo Gelber
Christian Gerhardt
Wayne Gersoff
Alan Getgood
Thomas Gill
Johannes Glasbrenner
Mark Glazebrook
John Gliatis
Alberto Gobbi
Alli Gokeler
Pedro Gomez
Enrique Gomez-Barrena
Andreas Gomoll
Vincent Gouttebarge
Alberto Grassi
Karin Grävare Silbernagel
Elliot Greenberg
Stefan Grote
Daniel Guenther
Clemens Gwinner
Hanna Gyllensten
Carl Haasper
William Hage
Martin Hägglund
Tamas Halasi
Andreas Halder
Eric Hamrin Senorski
Michael Hantes
Naoki Haraguchi
Horia Haragus
Arsi Harilainen
Joerg Harrer
Elmar Herbst
Philipp Heuberer
Stefan Hinterwimmer
Anna Hirschmann
Alfred Hochrein
Siegfried Hofmann
MaCalus Hogan
Yuichi Hoshino
Stephen Howell
Christophe Hulet
Ingrid Hultenheim Klintberg
Mark Hutchinson
Andreas Imhoff
Eivind Inderhaug
Takanori Iriuchishima
Andreas Ivarsson
Kaywan Izadpanah
Per-Mats Janarv
Rob Janssen
Timo Jarvela
Jayadeep Jayachandran
Mislav Jelic
Jean-Yves Jenny
Jae-Heon Jeong
Joerg Jerosch
Urban Johnson
Peter Kälebo
Mustafa Karahan
Jan Christoph Katthagen
Jefferey Kay
Defne Kaya
Mahmut Enes Kayaalp
John Kennedy
Willem A. Kernkamp
Oliver Kessler
Moin Khan
Shwan Khoschnau
Christoph Kittl
Gunnar Knutsen
Koichi Kobayashi
Baris Kocaoglu
Mininder Kocher
Izaäk Kodde
Hideyuki Koga
Jason Koh
Ioannis Kostogiannis
Rover Krips
Michael Krogsgaard
Werner Krutsch
Rik Kundra
Robert LaPrade
Ricardo Larrainzar-Garijo
Lior Laver
Keith Lawhorn
Sang Hak Lee
Peter Leeuw
Pisit Lertwanich
Ofer Levy
Guoan Li
Sven Lichtenberg
Michael Liebensteiner
Dennis Liem
Albert Lin
Martin Lind
Anders Lindahl
Daphne Ling
Sverre Löken
Nicola Lopomo
Olaf Lorbach
Joerg Luetzner
Bent Lund
Mari Lundberg
Stephen Lyman
Jack Lysholm
Jeffrey Macalena
Henning Madry
Nicola Maffulli
Robert Magnussen
Mahir Mahirogullari
Konstantinos Makridis
Giulio Maria Marcheggiani Muccioli
Fabrizio Margheritini
Antonio Marmotti
Frank Martetschläger
Vladimir Martinek
Inigo Martinez
Philippe Massin
Dominic Mathis
Craig Mauro
Oliver May
Hermann-Otto Mayr
Khaled Meknas
Jacques Menetrey
Gilbert Moatshe
Stefan Mogos
Håvard Moksnes
Juan Monllau
Lukas Moser
Caroline Mouton
Andreas Mueller
Thomas Muellner
Lars Muller
Sebastian Müller
Raman Mundi
Takeshi Muneta
Peter Myers
Truls Straume Næsheim
Kanto Nagai
Takumi Nakagawa
Atsuo Nakamae
Norimasa Nakamura
Richard Napier
Wolfgang Nebelung
Manfred Nelitz
Katarina Nilsson-Helander
John Nyland
Shawn O'Driscoll
Matthieu Ollivier
Nicklas Olsson
Patrick Orth
Christian Owesen
Geert Pagenstert
Nirav Pandya
Pericles Papadopoulos
Sebastien Parratte
Rahul Patel
Thilo Patzer
Thierry Pauyo
Luigi Pederzini
Yun Peng
Hélder Pereira
Andreas Persson
Devin Peterson
Maximilian Petri
Frank Petrigliano
Frederic Picard
Martin Pietsch
Tom Piscaer
Kevin Plancher
Chadwick Prodromos
Nicolas Pujol
Acacio Ramos
Filippo Randelli
Pietro Randelli
Per Henrik Randsborg
Bjoern Rath
Valentin Rausch
Mikel Reilingh
Tommaso Roberti di Sarsina
Scott Rodeo
Justin Roe
Philip Roessler
Dieter Rosenbaum
Claudio Rosso
Benjamin Rothrauff
Jan Harald Røtterud
Miguel Ruiz Iban
Octav Russu
Sofia Ryman Augustsson
Patrick Sadoghi
Mo Saffarini
Adnan Saithna
Björn Salomonsson
Gonzalo Samitier
Kristian Samuelsson
Mikael Sansone
Alfredo Schiavone Panni
Oliver Schindler
Phillip Schottle
Steffen Schröter
Elvire Servien
Andrew Sheean
Seth Sherman
Konsei Shino
Cecilia Signorelli
Petri Sillanpaa
Luminita Simion
Einar Andreas Sivertsen
Inge Skråmm
Daniel Smolen
Francesc Soler
Eirik Solheim
Bertrand Sonnery-Cottet
Anne Kathrine Sørensen
Gunter Spahn
Tim Spalding
Pietro Spennacchio
Anders Stålman
Christian Stärke
Robert Steensen
Nicholas Stergiou
Sjoerd Stufkens
Eleonor Svantesson
Masato Takao
Simon Thompson
Fritz Thorey
Jonas Thorlund
Thomas Tischer
Jaap Tolk
Marc Tompkins
Philippe Tscholl
Soshi Uchida
Ewould Van Arkel
Christiaan van Bergen
Michel P. J. van den Bekerom
Olivier van der Meijden
Derek van Deurzen
Pim van Dijk
Carola van Eck
Nicolien Van Giffen
Jakob Van Oldenrijk
Tom van Raaij
Remco van Wensen
Michele Vasso
Alberto Ventura
Bruno Violante
Mihai Vioreanu
Andreas Voss
Bernhard Waibl
Markus Waldén
William Walsh
Patrick Weber
Kilian Wegmann
Suzanne Werner
Johannes Wiegerinck
Jaap Willems
Andy Williams
Philippe Wilmes
Diederick Wouters
Kazunori Yasuda
Shinichi Yoshiya
Alastair Younger
Lukas Zak
Frantzeska Zampeli
Alexander Zeh
Eva Zeisig
Jennifer Zellers
Junjun Zhu
Matthias Zumstein
Oskar Zupanc
Copyright information
© European Society of Sports Traumatology, Knee Surgery, Arthroscopy (ESSKA) 2018