Abstract
The purpose of this report was to describe the injury mechanism, surgical findings, and outcomes in a 21-year-old professional female football player who presented with a complete anterior cruciate ligament (ACL) rupture and Segond fracture. Interview and video analysis were performed to elicit the injury mechanism. Clinical examination and imaging revealed a complete ACL tear, Segond fracture, lateral meniscus tear, MCL sprain, and posterolateral corner sprain. Examination under anaesthesia revealed Grade 2 pivot shift and varus/valgus instability. Surgical examination revealed attachment of the posterior fibres of the iliotibial band and the lateral capsule to the Segond fragment. The fracture was reduced with suture fixation, and an anatomic ACL reconstruction was performed. Follow-up demonstrated rotatory and anterior tibial translation stability, and imaging at 7 months post-operatively revealed no movement and continued osseous integration of the Segond fragment.
Level of evidence V.
This is a preview of subscription content, log in to check access.
Access options
Buy single article
Instant unlimited access to the full article PDF.
US$ 39.95
Price includes VAT for USA
Subscribe to journal
Immediate online access to all issues from 2019. Subscription will auto renew annually.
US$ 199
This is the net price. Taxes to be calculated in checkout.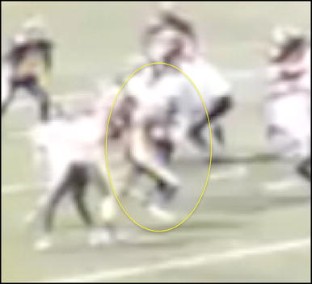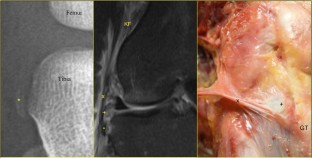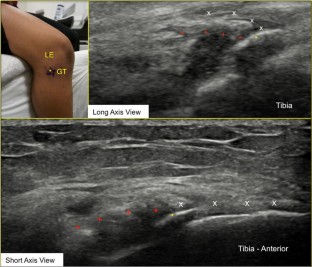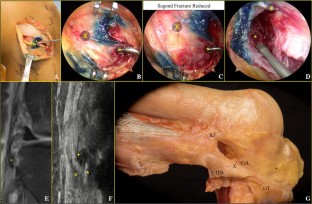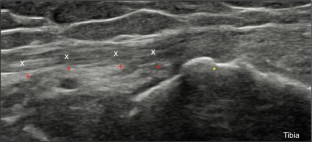 References
1.

Campos JC, Chung CB, Lektrakul N, Pedowitz R, Trudell D, Yu J et al (2001) Pathogenesis of the Segond fracture: anatomic and MR imaging evidence of an iliotibial tract or anterior oblique band avulsion. Radiology 219:381–386

2.

Claes S, Luyckx T, Vereecke E, Bellemans J (2014) The Segond fracture: a bony injury of the anterolateral ligament of the knee. Arthroscopy 30:1475–1482

3.

De Maeseneer M, Boulet C, Willekens I, Lenchik L, De Mey J, Cattrysse E et al (2015) Segond fracture: involvement of the iliotibial band, anterolateral ligament, and anterior arm of the biceps femoris in knee trauma. Skeletal Radiol 44:413–421

4.

Debandi A, Maeyama A, Hoshino Y, Asai S, Goto B, Smolinski P et al (2013) The effect of tunnel placement on rotational stability after ACL reconstruction: evaluation with use of triaxial accelerometry in a porcine model. Knee Surg Sports Traumatol Arthrosc 21:589–595

5.

Dietz GW, Wilcox DM, Montgomery JB (1986) Segond tibial condyle fracture: lateral capsular ligament avulsion. Radiology 159:467–469

6.

Dodds AL, Halewood C, Gupte CM, Williams A, Amis AA (2014) The anterolateral ligament: anatomy, length changes and association with the Segond fracture. Bone Joint J 96-b:325–331

7.

Fay K, Mannem R, Baynes K, Sarin D, DuBois M (2016) Iliotibial band avulsion fracture: a case report with differential diagnosis. Emerg Radiol 23:93–96

8.

Ferretti A, Monaco E, Fabbri M, Maestri B, De Carli A (2017) Prevalence and classification of injuries of anterolateral complex in acute anterior cruciate ligament tears. Arthroscopy 33:147–154

9.

Flores DV, Smitaman E, Huang BK, Resnick DL (2016) Segond fracture: an MR evaluation of 146 patients with emphasis on the avulsed bone fragment and what attaches to it. Skeletal Radiol 45:1635–1647

10.

Fu FH, Herbst E (2016) Editorial commentary: the pivot-shift phenomenon is multifactorial. Arthroscopy 32:1063–1064

11.

Gabriel MT, Wong EK, Woo SL, Yagi M, Debski RE (2004) Distribution of in situ forces in the anterior cruciate ligament in response to rotatory loads. J Orthop Res 22:85–89

12.

Goldman AB, Pavlov H, Rubenstein D (1988) The Segond fracture of the proximal tibia: a small avulsion that reflects major ligamentous damage. AJR Am J Roentgenol 151:1163–1167

13.

Hess T, Rupp S, Hopf T, Gleitz M, Liebler J (1994) Lateral tibial avulsion fractures and disruptions to the anterior cruciate ligament. A clinical study of their incidence and correlation. Clin Orthop Relat Res 303:193–197

14.

Hoshino Y, Araujo P, Ahlden M, Samuelsson K, Muller B, Hofbauer M et al (2013) Quantitative evaluation of the pivot shift by image analysis using the iPad. Knee Surg Sports Traumatol Arthrosc 21:975–980

15.

Hughston JC, Andrews JR, Cross MJ, Moschi A (1976) Classification of knee ligament instabilities. Part I. The medial compartment and cruciate ligaments. J Bone Joint Surg Am 58:159–172

16.

Johnson LL (1979) Lateral capsualr ligament complex: anatomical and surgical considerations. Am J Sports Med 7:156–160

17.

Kennedy MI, Claes S, Fuso FA, Williams BT, Goldsmith MT, Turnbull TL et al (2015) The anterolateral ligament: an anatomic, radiographic, and biomechanical analysis. Am J Sports Med 43:1606–1615

18.

Kittl C, El-Daou H, Athwal KK, Gupte CM, Weiler A, Williams A et al (2016) The role of the anterolateral structures and the ACL in controlling laxity of the intact and ACL-deficient knee. Am J Sports Med 44:345–354

19.

Porrino J Jr, Maloney E, Richardson M, Mulcahy H, Ha A, Chew FS (2015) The anterolateral ligament of the knee: MRI appearance, association with the Segond fracture, and historical perspective. AJR Am J Roentgenol 204:367–373

20.

Rahnemai-Azar AA, Miller RM, Guenther D, Fu FH, Lesniak BP, Musahl V et al (2016) Structural properties of the anterolateral capsule and iliotibial band of the knee. Am J Sports Med 44:892–897

21.

Seebacher JR, Inglis AE, Marshall JL, Warren RF (1982) The structure of the posterolateral aspect of the knee. J Bone Joint Surg Am 64:536–541

22.

Segond P (1879) Recherches cliniques et experimenta-les sur les epanchements sanguins du genou par entorse. Prog Med (Paris) 7:297–299

23.

Sonnery-Cottet B, Thaunat M, Freychet B, Pupim BH, Murphy CG, Claes S (2015) Outcome of a combined anterior cruciate ligament and anterolateral ligament reconstruction technique with a minimum 2-year follow-up. Am J Sports Med 43:1598–1605

24.

Tashman S, Kolowich P, Collon D, Anderson K, Anderst W (2007) Dynamic function of the ACL-reconstructed knee during running. Clin Orthop Relat Res 454:66–73

25.

Terry GC, Hughston JC, Norwood LA (1986) The anatomy of the iliopatellar band and iliotibial tract. Am J Sports Med 14:39–45

26.

Terry GC, LaPrade RF (1996) The biceps femoris muscle complex at the knee. Its anatomy and injury patterns associated with acute anterolateral-anteromedial rotatory instability. Am J Sports Med 24:2–8

27.

van Eck CF, Lesniak BP, Schreiber VM, Fu FH (2010) Anatomic single- and double-bundle anterior cruciate ligament reconstruction flowchart. Arthroscopy 26:258–268

28.

Vieira EL, Vieira EA, da Silva RT, Berlfein PA, Abdalla RJ, Cohen M (2007) An anatomic study of the iliotibial tract. Arthroscopy 23:269–274
Ethics declarations
Conflict of interest
The authors declare that they have no conflict of interest.
Funding
No funding was received for this study.
Ethical approval
The institutional review board at the University of Pittsburgh approved the protocol of this study (ID number: 12020619).
Informed consent
All participants gave their written informed consent.
Electronic supplementary material
Below is the link to the electronic supplementary material.
Supplementary material 1 (M4 V 2328 kb)
About this article
Cite this article
Albers, M., Shaikh, H., Herbst, E. et al. The iliotibial band and anterolateral capsule have a combined attachment to the Segond fracture. Knee Surg Sports Traumatol Arthrosc 26, 1305–1310 (2018). https://doi.org/10.1007/s00167-017-4549-z
Received:

Accepted:

Published:

Issue Date:
Keywords
Segond

Iliotibial band

ACL

Capsule

Knee

Pivot shift

ALL