Abstract
Purpose
Atraumatic microinstability of the hip is felt to be a cause of intra-articular pathology, particularly tears of the anterior labrum. The purpose of this study is to evaluate a consecutive series of patients with atraumatic hip microinstability that resulted in anterior labral and cartilage pathology, treated with hip arthroscopy and capsular plication without any associated bony procedures.
Methods
Thirty-two patients underwent hip arthroscopy and suture capsular plication for the treatment of hip instability without concomitant bony resections of the acetabulum or proximal femur between November 2009 and November 2012 and were followed for a minimum of 12 months. Patients were clinically evaluated preoperatively and again at 3, 6, 12, 24, and 36 months postoperatively with the modified Harris hip score (mHHS) and iHOT score in some patients (as this was introduced late in the study). Comparison was made evaluating centre-edge angle, Tönnis angle, physical examination findings, and demographics on outcome.
Results
There was significant improvement in the mean mHHS from 67 (SD = 8.7) to 97 (SD = 4.7) and iHOT score from 41 (SD = 18.3) to 85 (SD = 10.1) at final follow-up. When comparing patients with mild hip dysplasia to patients without hip dysplasia, there was no significant difference in clinical outcome at any point in follow-up. There was no significant association between patient age, duration of preoperative symptoms, previous ipsilateral hip arthroscopy, nature of onset of symptoms, centre-edge angle, Tönnis angle, or preoperative physical examination findings with clinical outcome at final follow-up.
Conclusion
Isolated arthroscopic suture capsular plication performed for the treatment of hip instability resulted in improved patient pain and function at a minimum of 1-year follow-up.
This is a preview of subscription content, log in to check access.
Access options
Buy single article
Instant access to the full article PDF.
US$ 39.95
Price includes VAT for USA
Subscribe to journal
Immediate online access to all issues from 2019. Subscription will auto renew annually.
US$ 199
This is the net price. Taxes to be calculated in checkout.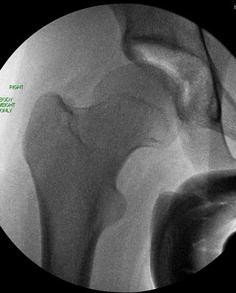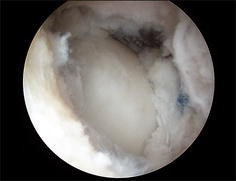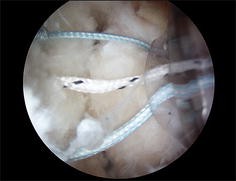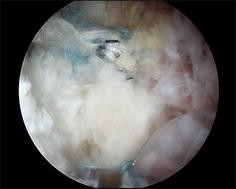 References
1.

Bedi A, Galano G, Walsh C et al (2011) Capsular management during hip arthroscopy: from femoroacetabular impingement to instability. Arthroscopy 27:1720–1731

2.

Beighton P (1988) Hypermobility scoring. Br J Rheumatol 27:163

3.

Bellabarba C, Sheinkop M, Kuo K (1998) Idiopathic hip instability: an unrecognized cause of coxa saltans in the adult. Clin Orthop Relat Res 355:261–271

4.

Boykin R, Anz A, Bushnell B et al (2011) Hip instability. J Am Acad Orthop Surg 19:340–349

5.

Burkhart S, Morgan C, Kibler W (2003) The disabled throwing shoulder: spectrum of pathology. Arthroscopy 19:404–420

6.

Byrd J, Jones K (2003) Hip arthroscopy in the presence of dysplasia. Arthroscopy 19:1055–1060

7.

Byrd J, Jones K (2000) Prospective analysis of hip arthroscopy with 2-year follow-up. Arthroscopy 16:578–587

8.

Dines J, Frank J, Akerman M et al (2009) Glenohumeral internal rotation deficits in baseball players with ulnar collateral ligament insufficiency. Am J Sports Med 37:566–570

9.

Domb B, Philippon M, Giordano B (2013) Arthroscopic capsulotomy, capsular repair, and capsular plication of the hip: relation to atraumatic instability. Arthroscopy 29:162–173

10.

Domb B, Stake C, Lindner D et al (2013) Arthroscopic capsular plication and labral preservation in borderline hip dysplasia: two-year clinical outcomes of a surgical approach to a challenging problem. Am J Sports Med 41:2591–2598

11.

Epstein D, Rose D, Philippon M (2010) Arthroscopic management of recurrent low-energy anterior hip dislocation in a dancer: a case report and review of literature. Am J Sports Med 38:1250–1254

12.

Fleisig G, Barrentine S, Escamilla R et al (1996) Biomechanics of overhand throwing with implications for injuries. Sports Med 21:421–437

13.

Harris W (1969) Traumatic arthritis of the hip after dislocation and acetabular fractures: treatment by mold arthroplasty. An end-result study using a new method of result evaluation. J Bone Jt Surg Am 51:737–755

14.

Harris-Hayes M, McDonough C, Leunig M et al (2013) Clinical outcomes assessment in clinical trials to assess treatment of femoroacetabular impingement use of patient-reported outcome measures. J Am Acad Orthop Surg 21(Suppl 1):39–46

15.

Kibler W, Wilkes T, Sciascia A (2013) Mechanics and pathomechanics in the overhead athlete. Clin Sports Med 32:637–651

16.

Mohtadi N, Griffin D, Pedersen M et al (2012) The development and validation of a self-administered quality-of-life outcome measure for young, active patients with symptomatic hip disease: the international hip outcome tool (iHOT-33). Arthroscopy 28:595–605

17.

Nunley R, Prather H, Hunt D et al (2011) Clinical presentation of symptomatic acetabular dysplasia in skeletally mature patients. J Bone Jt Surg Am 93(Suppl 2):17–21

18.

Philippon M (2001) The role of arthroscopic thermal capsulorrhaphy in the hip. Clin Sports Med 20:817–829

19.

Philippon M, Schenker M, Briggs K et al (2007) Revision hip arthroscopy. Am J Sports Med 35:1918–1921

20.

Ranawat A, McClincy M, Sekiya J (2009) Anterior dislocation of the hip after arthroscopy in a patient with capsular laxity of the hip. A case report. J Bone Jt Surg Am 91:192–197

21.

Shindle M, Ranawat A, Kelly B (2006) Diagnosis and management of traumatic and atraumatic hip instability in the athletic patient. Clin Sports Med 25:309–326

22.

Shu B, Safran M (2011) Hip instability: anatomic and clinical considerations of traumatic and atraumatic instability. Clin Sports Med 30:349–367

23.

Telleria J, Lindsey D, Giori N et al (2011) An anatomic arthroscopic description of the hip capsular ligaments for the hip arthroscopist. Arthroscopy 27:628–636

24.

Tönnis D, Heinecke A (1999) Acetabular and femoral anteversion: relationship with osteoarthritis of the hip. J Bone Jt Surg Am 81:1747–1770
Ethics declarations
Conflict of interest
The authors declare that they have no conflict of interest.
Funding
No funding was received for this study.
Ethical approval
All procedures performed in studies involving human participants were in accordance with the ethical standards of the institutional and/or national research committee and with the 1964 Helsinki declaration and its later amendments or comparable ethical standards.
Informed consent
Formal consent is not required for the study.
About this article
Cite this article
Kalisvaart, M.M., Safran, M.R. Hip instability treated with arthroscopic capsular plication. Knee Surg Sports Traumatol Arthrosc 25, 24–30 (2017). https://doi.org/10.1007/s00167-016-4377-6
Received:

Accepted:

Published:

Issue Date:
Keywords
Hip

Arthroscopy

Instability