Optimization of a butterfly valve disc using 3D topology and genetic algorithms
Abstract
Butterfly valves are a mechanical component used to regulate flow and pressure on a variety of tanks and pipeline systems. The design of this flow-control device needs to consider its structural performance as well as the flow of the fluid. In this sense, simulation and optimization tools play an important role in a butterfly valve successful development. This paper presents a global optimization of the disc of a butterfly valve by the combination of topology and shape optimization techniques. Topology optimization is employed during concept design stage to evaluate the best material distribution from a structural performance point of view. Then, based on the topology optimization results, a shape optimization, managed by Genetic Algorithms (GAs), is conducted considering structural and fluid dynamics at the same time. The results demonstrate the suitability of the proposed approach to obtain a light butterfly valve disc which satisfies the structural safety and the flow requirements.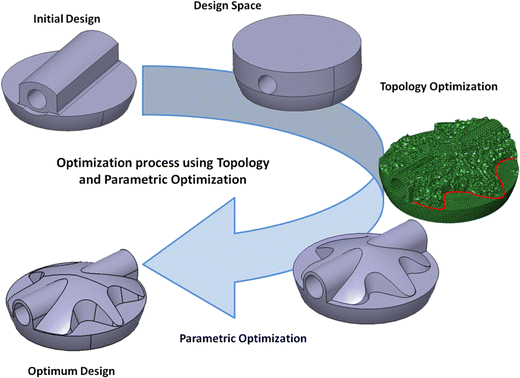 Keywords
Butterfly valve 
Topology optimization 
Genetic algorithms 
Computational fluid dynamics 
Static structural 
Notes
Acknowledgements
The authors would like to acknowledge the support of the Nebrija Santander Green Surface Transport chair.
Copyright information
© Springer-Verlag Berlin Heidelberg 2017