'Less is more' in modern ICU: blessings and traps of treatment limitation
Although most critically ill patients survive, many may do so in a physical and mental state that would not have desired. In the past, the majority of critically ill patients succumbed to the burden of their disease, but those few who managed to survive tended to make a full recovery. Today, critical illness may be followed by a spectrum of outcomes, some worse than others (Fig.
1
). Recent developments in the ethics of intensive care have taught us that the sense of care that we are providing may sometimes be more important than the actual extent of care. The level of care provided should match that considered meaningful by the patient and their relatives. However, it should also be viewed as appropriate by the caregivers and society. If this is not the case for one or more of the parties, then maybe, we are doing too much. Maybe, the values or interests of these parties are such that lead them to prefer not to pursue treatment.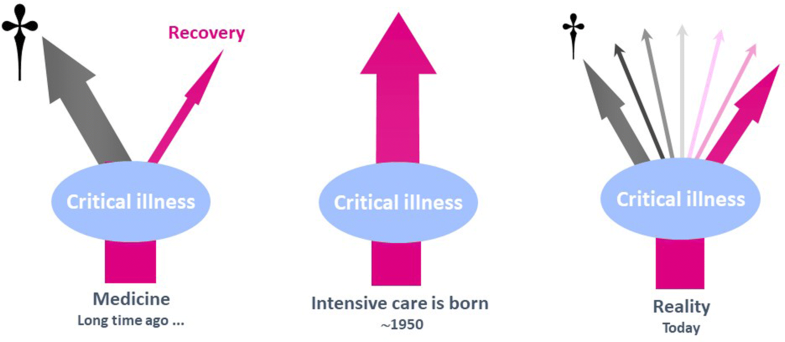 Notes
Compliance with ethical standards
Conflicts of interest
The authors declare that they have no conflicts of interests.
Copyright information
© Springer-Verlag GmbH Germany, part of Springer Nature 2019