Understanding cardiovascular physiology of ageing
Introduction
Ageing is not fully understood; however, a gradual deterioration of organ function will occur over the lifespan [1]. This leads to reduced reserves that might not affect older adults in daily life; however, when given intensive care (stress) old patients are more vulnerable to adverse events. Comorbid diseases are frequent, and separating effects of age from disease is difficult. This short narrative overview will describe the most important age-dependent changes in the cardiovascular system for the practising intensivist.
Changes in cardiac function
Altered cellular function, cardiac shape, plasticity and valvular stiffening all contribute to reduced cardiovascular reserve (Fig.
1
).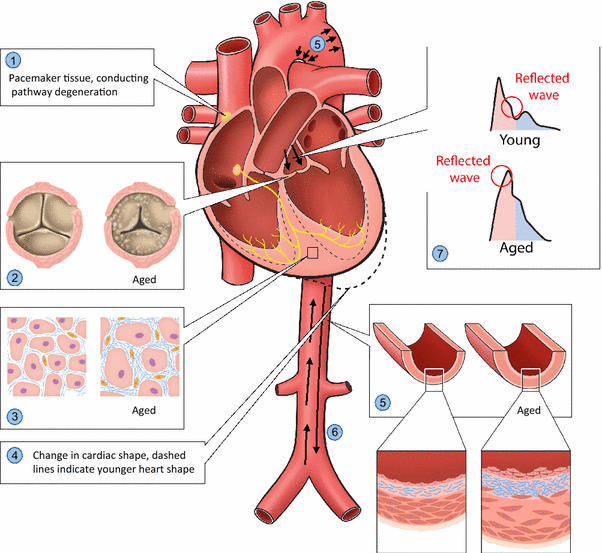 Notes
Acknowledgements
Ms. Janet Fong is the artist who drew Fig. 1.
Compliance with ethical standards
Conflicts of interest
On behalf of all authors, the corresponding author states that there is no conflict of interest.
Copyright information
© Springer-Verlag GmbH Germany, part of Springer Nature and ESICM 2018