Abstract
Background
A name change for schizophrenia was first implemented in Japan for reducing stigma in 2002; however, little is known of its long-term impact.
Methods
Total 259 students from 20 universities answered an anonymous self-administered questionnaire about their mental health-related experiences, and stigma scales including feasible knowledge and negative stereotypes for four specific diseases, including schizophrenia (old and new names), depression, and diabetes mellitus. We also asked to choose the old and new names of schizophrenia and dementia among ten names for mental and physical illnesses and conditions.
Results
The participants had more feasible knowledge and fewer negative stereotypes for the new name of schizophrenia than the old name, but were still significantly worse than for depression and diabetes mellitus (p < 0.01). Direct contact experiences with those who have mental health problems were associated with feasible knowledge for schizophrenia but not negative stereotypes (β = 0.13, p = 0.020). The rate of correct responses for the old and new names of schizophrenia was significantly lower than that of dementia (41 vs. 87 %, p < 0.001). Mental health-related experience from media was associated with the recognition of name change for schizophrenia (p = 0.008), which was associated with less feasible knowledge for new name of schizophrenia.
Discussion
The name change of schizophrenia has reduced stigma since 12 years have passed. More effective campaigns, educational curricula, and policy making are needed to reduce stigma toward schizophrenia.
This is a preview of subscription content, log in to check access.
Access options
Buy single article
Instant access to the full article PDF.
US$ 39.95
Price includes VAT for USA
Subscribe to journal
Immediate online access to all issues from 2019. Subscription will auto renew annually.
US$ 199
This is the net price. Taxes to be calculated in checkout.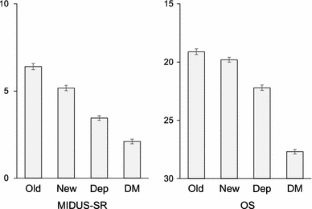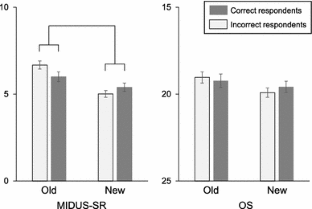 References
1.

Kessler RC, Berglund P, Demler O, Jin R, Merikangas KR, Walters EE (2005) Lifetime prevalence and age-of-onset distributions of DSM-IV disorders in the National Comorbidity Survey Replication. Arch Gen Psychiatry 62(6):593–602. doi:10.1001/archpsyc.62.6.593

2.

Patel V, Flisher AJ, Hetrick S, McGorry P (2007) Mental health of young people: a global public-health challenge. Lancet 369(9569):1302–1313. doi:10.1016/S0140-6736(07)60368-7

3.

Clement S, Schauman O, Graham T, Maggioni F, Evans-Lacko S, Bezborodovs N, Morgan C, Rusch N, Brown JS, Thornicroft G (2014) What is the impact of mental health-related stigma on help-seeking? A systematic review of quantitative and qualitative studies. Psychol Med 45:1–17. doi:10.1017/S0033291714000129

4.

Kawakami N, Takeshima T, Ono Y, Uda H, Hata Y, Nakane Y, Nakane H, Iwata N, Furukawa TA, Kikkawa T (2005) Twelve-month prevalence, severity, and treatment of common mental disorders in communities in Japan: preliminary finding from the World Mental Health Japan Survey 2002–2003. Psychiatry Clin Neurosci 59(4):441–452. doi:10.1111/j.1440-1819.2005.01397.x

5.

Ando S, Yamaguchi S, Aoki Y, Thornicroft G (2013) Review of mental-health-related stigma in Japan. Psychiatry Clin Neurosci 67(7):471–482. doi:10.1111/pcn.12086

6.

Thornicroft G (2006) Shunned: discrimination against people with mental illness. Oxford University Press, New York

7.

Corrigan P, Markowitz FE, Watson A, Rowan D, Kubiak MA (2003) An attribution model of public discrimination towards persons with mental illness. J Health Soc Behav 44(2):162–179

8.

Griffiths KM, Carron-Arthur B, Parsons A, Reid R (2014) Effectiveness of programs for reducing the stigma associated with mental disorders. A meta-analysis of randomized controlled trials. World Psychiatry 13(2):161–175. doi:10.1002/wps.20129

9.

Yamaguchi S, Wu SI, Biswas M, Yate M, Aoki Y, Barley EA, Thornicroft G (2013) Effects of short-term interventions to reduce mental health-related stigma in university or college students: a systematic review. J Nerv Ment Dis 201(6):490–503. doi:10.1097/NMD.0b013e31829480df

10.

Corrigan PW, Morris SB, Michaels PJ, Rafacz JD, Rusch N (2012) Challenging the public stigma of mental illness: a meta-analysis of outcome studies. Psychiatr Serv 63(10):963–973. doi:10.1176/appi.ps.201100529

11.

Thornicroft G, Tansella M (2008) Better mental health care, 1st edn. Cambridge University Press, Cambridge

12.

Bertolote J, McGorry P (2005) Early intervention and recovery for young people with early psychosis: consensus statement. Br J Psychiatry Suppl 48:s116–s119. doi:10.1192/bjp.187.48.s116

13.

Corrigan PW, Shapiro JR (2010) Measuring the impact of programs that challenge the public stigma of mental illness. Clin Psychol Rev 30(8):907–922. doi:10.1016/j.cpr.2010.06.004

14.

Rusch N, Evans-Lacko SE, Henderson C, Flach C, Thornicroft G (2011) Knowledge and attitudes as predictors of intentions to seek help for and disclose a mental illness. Psychiatr Serv 62(6):675–678. doi:10.1176/appi.ps.62.6.675

15.

Sato M (2006) Renaming schizophrenia: a Japanese perspective. World Psychiatry 5(1):53–55

16.

Keshavan MS, Tandon R, Nasrallah HA (2013) Renaming schizophrenia: keeping up with the facts. Schizophr Res 148(1–3):1–2. doi:10.1016/j.schres.2013.06.037

17.

Sartorius N, Chiu H, Heok KE, Lee MS, Ouyang WC, Sato M, Yang YK, Yu X (2014) Name change for schizophrenia. Schizophr Bull 40(2):255–258. doi:10.1093/schbul/sbt231

18.

Koike S, Ichikawa E (2013) School Education: Mental Health Education in High School and University. In: Ishigoka J, Goto M, Mizuno M, Fukuda M (eds) Schizophrenia, vol 5. Iyaku Joural, Tokyo, pp 53–60

19.

Lasalvia A, Penta E, Sartorius N, Henderson S (2015) Is it time to consign the label of schizophrenia to history? An invited commentary. Schizophr Res. doi:10.1016/j.schres.2015.01.031

20.

Takahashi H, Ideno T, Okubo S, Matsui H, Takemura K, Matsuura M, Kato M, Okubo Y (2009) Impact of changing the Japanese term for "schizophrenia" for reasons of stereotypical beliefs of schizophrenia in Japanese youth. Schizophr Res 112(1–3):149–152. doi:10.1016/j.schres.2009.03.037

21.

Kim SW, Jang JE, Kim JM, Shin IS, Ban DH, Chou B, Chung SA, Yoon JS (2012) Comparison of stigma according to the term used for schizophrenia : split-mind disorder vs attunement disorder. J Korean Neuropsychiatr Assoc 51(4):210–217

22.

Chiu CP, Lam MM, Chan SK, Chung DW, Hung SF, Tang JY, Wong GH, Hui CL, Chen EY (2010) Naming psychosis: the Hong Kong experience. Early Interv Psychiatry 4(4):270–274. doi:10.1111/j.1751-7893.2010.00203.x

23.

George B, Klijn A (2013) A modern name for schizophrenia (PSS) would diminish self-stigma. Psychol Med 43(7):1555–1557. doi:10.1017/S0033291713000895

24.

Keshavan MS, Nasrallah HA, Tandon R (2011) Schizophrenia, "Just the Facts" 6. Moving ahead with the schizophrenia concept: from the elephant to the mouse. Schizophr Res 127(1–3):3–13. doi:10.1016/j.schres.2011.01.011

25.

van Os J (2009) 'Salience syndrome' replaces 'schizophrenia' in DSM-V and ICD-11: psychiatry's evidence-based entry into the 21st century? Acta Psychiatr Scand 120(5):363–372. doi:10.1111/j.1600-0447.2009.01456.x

26.

Tanaka G, Ogawa T, Inadomi H, Kikuchi Y, Ohta Y (2003) Effects of an educational program on public attitudes towards mental illness. Psychiatry Clin Neurosci 57(6):595–602. doi:10.1046/j.1440-1819.2003.01173.x

27.

Crisp AH, Gelder MG, Rix S, Meltzer HI, Rowlands OJ (2000) Stigmatisation of people with mental illnesses. Br J Psychiatry 177:4–7

28.

Nakane Y, Mine M (2013) Anti-stigma research into school education on mental disorders: descriptions in junior/senior high school textbooks in Japan. JPN Bull Soc Psychiat 22:452–473

29.

Ando S, Clement S, Barley EA, Thornicroft G (2011) The simulation of hallucinations to reduce the stigma of schizophrenia: a systematic review. Schizophr Res 133(1–3):8–16. doi:10.1016/j.schres.2011.09.011

30.

Ministry of Health Labour and Welfare Japan (2011) Patient Survey Committee of Psychiatry and Mental Health Science Council of Japan (2005) Toward Barrier free in mental health

31.

Morgan AJ, Jorm AF (2009) Recall of news stories about mental illness by Australian youth: associations with help-seeking attitudes and stigma. Aust N Z J Psychiatry 43(9):866–872. doi:10.1080/00048670903107567

32.

Clement S, Lassman F, Barley E, Evans-Lacko S, Williams P, Yamaguchi S, Slade M, Rusch N, Thornicroft G (2013) Mass media interventions for reducing mental health-related stigma. Cochrane Database Syst Rev 7:CD009453. doi:10.1002/14651858.CD009453.pub2

33.

Romer D, Bock M (2008) Reducing the stigma of mental illness among adolescents and young adults: the effects of treatment information. J Health Commun 13(8):742–758. doi:10.1080/10810730802487406

34.

Schomerus G, Matschinger H, Angermeyer MC (2014) Causal beliefs of the public and social acceptance of persons with mental illness: a comparative analysis of schizophrenia, depression and alcohol dependence. Psychol Med 44(2):303–314. doi:10.1017/S003329171300072X

35.

Yamaguchi S, Koike S, Watanabe K, Ando S (2014) Development of a Japanese version of the reported and intended behaviour scale: reliability and validity. Psychiatry Clin Neurosci 68(6):448–455. doi:10.1111/pcn.12151

36.

Evans-Lacko S, Rose D, Little K, Flach C, Rhydderch D, Henderson C, Thornicroft G (2011) Development and psychometric properties of the reported and intended behaviour scale (RIBS): a stigma-related behaviour measure. Epidemiol Psychiatr Sci 20(3):263–271
Acknowledgments
I would like to thank Ryoko Anazawa, Kazusa Ohta, Sho Kanata, Mika Yamagishi, and Eriko Ichikawa for substantial support of data collection in this study. This study was supported by grants from the JSPS/MEXT (No. 25870143, 26118703, and Strategic Young Researcher Overseas Visits Program for Accelerating Brain Circulation), Takeda Science Foundation, and the Uehiro Foundation on Ethics and Education to SK.
Conflict of interest
All authors have no conflict of interest in this study.
Electronic supplementary material
Below is the link to the electronic supplementary material.
About this article
Cite this article
Koike, S., Yamaguchi, S., Ojio, Y. et al. Long-term effect of a name change for schizophrenia on reducing stigma. Soc Psychiatry Psychiatr Epidemiol 50, 1519–1526 (2015). https://doi.org/10.1007/s00127-015-1064-8
Received:

Accepted:

Published:

Issue Date:
Keywords
Stigma

Schizophrenia

Stereotyping

Name change

Terminology