Abstract
Genes for lectin, a component of legume storage proteins, were identified and characterised in two lentil cultivars (Lens culinaris ssp. culinaris) and six wild relatives. In each taxon no differences were found among the two or three lectin clones sequenced, while differences were observed among lectin genes isolated from the different taxa. All of the clones analysed contained an insert of 828 bp and showed a high similarity with the nucleotide sequence of Pisum sativum seed lectin, PSL1. The deduced amino acid lectin sequences in all taxa were 275 amino acids long, and their multiple alignment showed that most of the variation among them occurred in regions which are not important for metal- and sugar-binding. The data from Southern blot analysis indicated the presence of only one lectin gene in all Lens taxa except L. tomentosus. Phylogenetic analyses carried out on the lectin sequences showed the existence of two main clusters and clearly indicated that L. nigricans falls outside the two groups.
This is a preview of subscription content, log in to check access.
Access options
Buy single article
Instant access to the full article PDF.
US$ 39.95
Price includes VAT for USA
Subscribe to journal
Immediate online access to all issues from 2019. Subscription will auto renew annually.
US$ 199
This is the net price. Taxes to be calculated in checkout.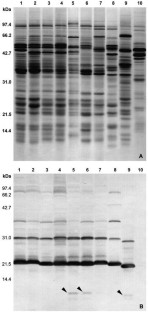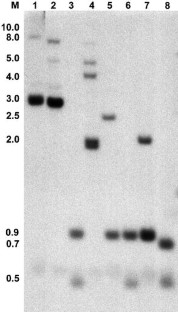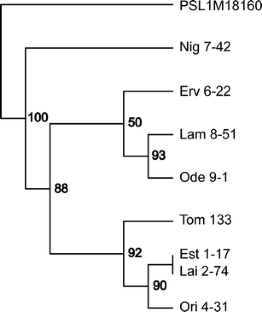 References
Bayaa B, Erskine W, Hamdi A (1994) Response of wild lentil to Ascochyta fabae f.ssp. Lentis from Syria. Genet Res Crop Evol 41:61–65

Bollini R, Chrispeels MJ (1978) Characterisation and subcellular localisation of vicilin and phytohemagglutinin, the two major reserve proteins of Phaseolus vulgaris L. Planta 142:291–298

Burnette WN (1981) Western blotting: electrophoretic transfer of proteins from sodium dodecyl sulfate-polyacrylamide gels to unmodified nitrocellulose and radiographic detection with antibody and radioiodinated protein A. Anal Biochem 112:195–203

Dellaporta SL, Wood J, Hicks JB (1983) A plant DNA minipreparation: Version II Plant Mol Biol Rep 1:19–21

Fories A, Lebrun E, Van Rapenbusch R, de Neve R, Strosberg AD (1981) The structure of lentil (Lens culinaris) lectin. J Biol Chem 256:5550–5560

Galasso I (2003) Distribution of highly repeated DNA sequences in species of the genus Lens Miller. Genome (in press)

Havey MJ, Muehlbauer FJ (1989) Variability for restriction fragment lengths and phylogenesis in lentil. Theor Appl Genet 77:839–843

Kaminski PA, Buffard D, Strosberg AD (1987) The pea lectin gene family contains only one functional gene. Plant Mol Biol 9:497–507

Ladizinsky G, Braun D, Goshen D, Muehlbauer FJ (1984) The biological species of the genus Lens L. Bot Gaz 145:253–261

Lanave C, Preparata G, Saccone C, Serio G (1984) A new method for calculating evolutionary substitution rates. J Mol Evol 20:86–93

Liener IE (1997) Plant lectins: properties, nutritional significance, and function. In: Am Chem Soc (ed) Antinutrients and phytochemicals in food. Am Chem Soc, Washington, D.C., pp 31–43

Loris R, Steyaert J, Maes D, Lisgarten J, Pickersgill R, Wyns L (1993) Crystal structure determination and refinement at 2.3 Å resolution of the lentil lectin. Biochemistry 32:8772–8781

Loris R, Hamelryck T, Bouckaert J, Wyns L (1998) Legume lectin structure. Biochim Biophys Acta 1383:9-36

Matsuoka K, Neuhaus JM (1999) Cis-elements of protein transport to the plant vacuoles. J Exp Bot 50:165–174

Saccone C, Lanave C, Pesole G, Preparata G (1990) Influence of base composition on quantitative estimates of gene evolution. Method Enzymol 183:570–583

Sonnante G, Galasso I, Pignone D (2003) ITS sequence analysis and phylogenetic inference in the genus Lens Mill. Ann Bot 91:49–54

Sparvoli F, Daminati MG, Lioi L, Bollini R (1996) In vivo endoproteolytically cleaved phaseolin is stable and accumulates in developing Phaseolus lunatus L. seeds. Biochim Bioph Acta 1292:15–22

Sparvoli F, Gallo A, Marinelli D, Santucci A, Bollini R (1998) Novel lectin-related proteins are major components in Lima bean (Phaseolus lunatus L.) seeds. Biochim Bioph Acta 1382:311–323

Swofford DL (1998) PAUP*. Phylogenetic analysis using parsimony (*and other methods), version 4. Sinauer Assoc, Sunderland, Mass.

Van Damme EJM, Peumans WJ, Barre A, Rougè P (1998) Plant lectins: a composite of several distinct families of structurally and evolutionary related proteins with diverse biological roles. Crit Rev Plant Sci 17:575–692

Van Oss H, Aron Y, Ladizinsky G (1997) Chloroplast DNA variation and evolution in the genus Lens Mill. Theor Appl Genet 94:452–457

Vitale A, Bollini R (1995) Legume storage proteins. In: Kigel J, Galili G (eds) Seed development and germination. Marcel Dekker, New York, pp 73–102

Young NM, Watson DC, Thibault P (1996) Post-translational proteolytic processing and the isolectins of lentil and other Vicieae seed lectins. Glycocon J 13:575–583

Zimniak-Przybylska Z, Przybylska J, Krajewski P (2001) Electrophoretic seed globulin patterns and species relationships in the genus Lens Miller. J Appl Genet 42:435–447
Acknowledgements
The authors are grateful to all the donors of seed samples. This research is partially supported by grants from the MIUR Italy project Cluster C03-Ingegneria Molecolare, legge 488/92
Additional information
Communicated by J.S. Heslop-Harrison
About this article
Cite this article
Galasso, I., Lioi, L., Lanave, C. et al. Identification and isolation of lectin nucleotide sequences and species relationships in the genus Lens (Miller). Theor Appl Genet 108, 1098–1102 (2004). https://doi.org/10.1007/s00122-003-1520-9
Received:

Accepted:

Published:

Issue Date:
Keywords
Lectin Gene

Seed Lectin

Total Seed Protein

Hybridisation Fragment

Lentil Lectin