Zusammenfassung
Blasenhalsengen (BHE) nach operativer Therapie der benignen Prostatahyperplasie (BPH) und Anastomosenstenosen (AS) nach radikaler Prostatektomie beim Prostatakarzinom treten regelmäßig auf. Beide Krankheitsbilder sollten jedoch wegen der zugrunde liegenden Pathologie, der Anatomie und der operativen Ergebnisse getrennt betrachtet werden. AS treten mit einer Inzidenz von 0,2–28 % meist innerhalb der ersten 2 Jahre postoperativ auf. Die initiale Therapie sollte endourologisch per Dilatation, (Laser)schlitzung oder Resektion erfolgen. Nach drei erfolglosen Versuchen sollte eine offene Rekonstruktion erfolgen. Hierfür sind verschiedene Zugangswege (abdominell, perineal, abdominoperineal) beschrieben, die alle mit guten Erfolgsraten einhergehen. Allerdings besteht ein hohes Inkontinenzrisiko. Die Inkontinenz kann erfolgreich mit der Implantation eines artifiziellen Sphinkters therapiert werden. Die Inzidenz der BHE liegt über alle desobstruierenden Verfahren hinweg bei ca. 5 %. In der Regel treten BHE in den ersten 2 Jahren auf. Auch hier sollte zunächst eine endourologische Therapie erfolgen. Bei rezidivierenden BHE ist eine offene Rekonstruktion zu empfehlen. Die YV-Plastik ist dabei eine etablierte Operation, die T‑Plastik stellt eine Modifikation dar. Die Erfolgsrate der offenen Rekonstruktion ist hoch. Sowohl für die AS als auch für die BHE liegen erste Fallbeschreibungen für robotisch assistierte Rekonstruktionen vor.
Abstract
Bladder neck stenosis (BNS) after simple prostatectomy and vesicourethral anastomosis stenosis (VUAS) after radical prostatectomy for prostate cancer are common sequelae. However, the two entities differ in their pathology, anatomy and their surgical results. VUAS has an incidence of 0.2–28%. Commonly, VUAS occurs within the first 2 years after surgery. Initial therapy should be performed endourologically: dilatation, (laser) incision or resection. After three unsuccessful treatment attempts, open reconstruction should be considered. Different surgical approaches (abdominal, perineal, abdominoperineal) have been described. All are associated with good success rates. However, they are accompanied by high rates of urinary incontinence. Incontinence can be treated safely by implantation of an artificial urinary sphincter. The incidence of BNS is around 5% for all types of surgery for benign prostate hyperplasia. It occurs within the first 2 years after surgery. Initial treatment should be performed endourologically. In case of recalcitrant BNS, open reconstruction is indicated. The YV-plasty is an established procedure, and the T‑plasty represents a modification. Success rates of both procedures are high. Robot-assisted reconstructive procedures have been described for both VUAS and BNS.
This is a preview of subscription content, log in to check access.
Access options
Buy single article
Instant access to the full article PDF.
US$ 39.95
Price includes VAT for USA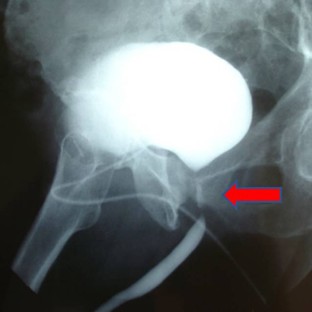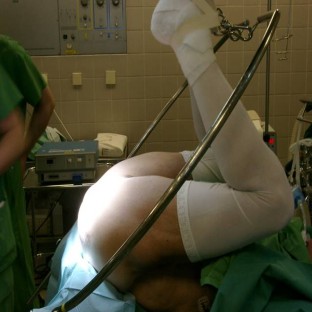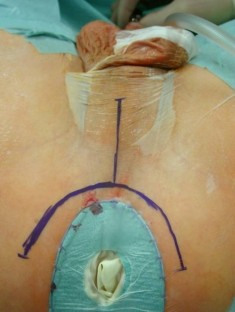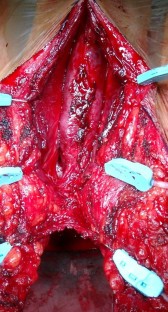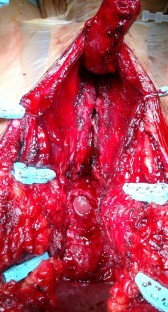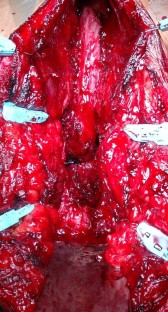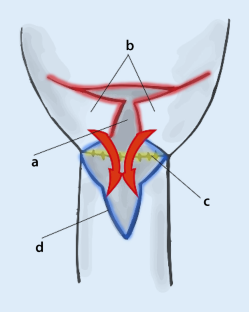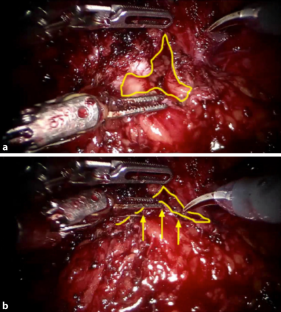 Literatur
1.

Kranz J, Reiss PC, Salomon G, Steffens J, Fisch M, Rosenbaum CM (2017) Differences in recurrence rate and de novo incontinence after endoscopic treatment of vesicourethral stenosis and bladder neck stenosis. Front Surg 4:44

2.

Rosenbaum CM, Dahlem R, Maurer V, Kluth LA, Vetterlein MW, Fisch M, Schuettfort V, Reiss CP (2017) The T‑plasty as therapy for recurrent bladder neck stenosis: success rate, functional outcome, and patient satisfaction. World J Urol 35(12):1907–1911

3.

Schuettfort VM, Dahlem R, Kluth L, Pfalzgraf D, Rosenbaum C, Ludwig T, Fisch M, Reiss CP (2017) Transperineal reanastomosis for treatment of highly recurrent anastomotic strictures after radical retropubic prostatectomy: extended follow-up. World J Urol 35(12):1885–1890

4.

Elliott SP, Meng MV, Elkin EP, McAninch JW, Duchane J, Carroll PR, Ca PI (2007) Incidence of urethral stricture after primary treatment for prostate cancer: data from caPSURE. J Urol 178(2):529–534 (discussion 534)

5.

Borboroglu PG, Sands JP, Roberts JL, Amling CL (2000) Risk factors for vesicourethral anastomotic stricture after radical prostatectomy. Urology 56(1):96–100

6.

Hu JC, Gold KF, Pashos CL, Mehta SS, Litwin MS (2003) Role of surgeon volume in radical prostatectomy outcomes. J Clin Oncol 21(3):401–405

7.

Erickson BA, Meeks JJ, Roehl KA, Gonzalez CM, Catalona WJ (2009) Bladder neck contracture after retropubic radical prostatectomy: incidence and risk factors from a large single-surgeon experience. BJU Int 104(11):1615–1619

8.

Carlsson S, Nilsson AE, Schumacher MC, Jonsson MN, Volz DS, Steineck G, Wiklund PN (2010) Surgery-related complications in 1253 robot-assisted and 485 open retropubic radical prostatectomies at the Karolinska university hospital, Sweden. Urology 75(5):1092–1097

9.

Gillitzer R, Thomas C, Wiesner C, Jones J, Schmidt F, Hampel C, Brenner W, Thuroff JW, Melchior SW (2010) Single center comparison of anastomotic strictures after radical perineal and radical retropubic prostatectomy. Urology 76(2):417–422

10.

Breyer BN, Davis CB, Cowan JE, Kane CJ, Carroll PR (2010) Incidence of bladder neck contracture after robot-assisted laparoscopic and open radical prostatectomy. BJU Int 106(11):1734–1738

11.

Parihar JS, Ha YS, Kim IY (2014) Bladder neck contracture-incidence and management following contemporary robot assisted radical prostatectomy technique. Prostate Int 2(1):12–18

12.

Herschorn S, Elliott S, Coburn M, Wessells H, Zinman L (2014) SIU/ICUD consultation on urethral strictures: posterior urethral stenosis after treatment of prostate cancer. Urology 83(3):S59–70

13.

Mundy AR, Andrich DE (2012) Posterior urethral complications of the treatment of prostate cancer. BJU Int 110(3):304–325

14.

Anger JT, Raj GV, Delvecchio FC, Webster GD (2005) Anastomotic contracture and incontinence after radical prostatectomy: a graded approach to management. J Urol 173(4):1143–1146

15.

LaBossiere JR, Cheung D, Rourke K (2016) Endoscopic treatment of vesicourethral stenosis after radical prostatectomy: outcomes and predictors of success. J Urol 195(5):1495–1500

16.

Ramirez D, Zhao LC, Bagrodia A, Scott JF, Hudak SJ, Morey AF (2013) Deep lateral transurethral incisions for recurrent bladder neck contracture: promising 5‑year experience using a standardized approach. Urology 82(6):1430–1435

17.

Browne BM, Vanni AJ (2017) Management of urethral stricture and bladder neck contracture following primary and salvage treatment of prostate cancer. Curr Urol Rep 18(10):76

18.

Eltahawy E, Gur U, Virasoro R, Schlossberg SM, Jordan GH (2008) Management of recurrent anastomotic stenosis following radical prostatectomy using holmium laser and steroid injection. BJU Int 102(7):796–798

19.

Vanni AJ, Zinman LN, Buckley JC (2011) Radial urethrotomy and intralesional mitomycin C for the management of recurrent bladder neck contractures. J Urol 186(1):156–160

20.

Elliott DS, Boone TB (2001) Combined stent and artificial urinary sphincter for management of severe recurrent bladder neck contracture and stress incontinence after prostatectomy: a long-term evaluation. J Urol 165(2):413–415

21.

Pfalzgraf D, Beuke M, Isbarn H, Reiss CP, Meyer-Moldenhauer WH, Dahlem R, Fisch M (2011) Open retropubic reanastomosis for highly recurrent and complex bladder neck stenosis. J Urol 186(5):1944–1947

22.

Theodoros C, Katsifotis C, Stournaras P, Moutzouris G, Katsoulis A, Floratos D (2000) Abdomino-perineal repair of recurrent and complex bladder neck-prostatic urethra contractures. Eur Urol 38(6):734–740 (discusssion 740–731)

23.

Simonato A, Gregori A, Lissiani A, Carmignani G (2007) Two-stage transperineal management of posterior urethral strictures or bladder neck contractures associated with urinary incontinence after prostate surgery and endoscopic treatment failures. Eur Urol 52(5):1499–1504

24.

Reiss CP, Pfalzgraf D, Kluth LA, Soave A, Fisch M, Dahlem R (2014) Transperineal reanastomosis for the treatment for highly recurrent anastomotic strictures as a last option before urinary diversion. World J Urol 32(5):1185–1190

25.

Granieri MA, Weinberg AC, Sun JY, Stifelman MD, Zhao LC (2018) Robotic Y‑V plasty for recalcitrant bladder neck contracture. Urology 117:163–165

26.

Kirshenbaum EJ, Zhao LC, Myers JB, Elliott SP, Vanni AJ, Baradaran N, Erickson BA, Buckley JC, Voelzke BB, Granieri MA, Summers SJ, Breyer BN, Dash A, Weinberg A, Alsikafi NF (2018) Patency and incontinence rates after robotic bladder neck reconstruction for vesicourethral anastomotic stenosis and recalcitrant bladder neck contractures: the trauma and urologic reconstructive network of surgeons experience. Urology 118:227–233

27.

Kuntz RM, Lehrich K, Ahyai SA (2008) Holmium laser enucleation of the prostate versus open prostatectomy for prostates greater than 100 grams: 5‑year follow-up results of a randomised clinical trial. Eur Urol 53(1):160–166

28.

Moslemi MK, Abedin Zadeh M (2010) A modified technique of simple suprapubic prostatectomy: no bladder drainage and no bladder neck or hemostatic sutures. Urol J 7(1):51–55

29.

Skolarikos A, Rassweiler J, de la Rosette JJ, Alivizatos G, Scoffone C, Scarpa RM, Schulze M, Mamoulakis C (2016) Safety and efficacy of bipolar versus monopolar transurethral resection of the prostate in patients with large prostates or severe lower urinary tract symptoms: post hoc analysis of a European multicenter randomized controlled trial. J Urol 195(3):677–684

30.

Elshal AM, Elmansy HM, Elhilali MM (2013) Two laser ablation techniques for a prostate less than 60 mL: lessons learned 70 months after a randomized controlled trial. Urology 82(2):416–422

31.

Elkoushy MA, Elshal AM, Elhilali MM (2015) Reoperation after holmium laser enucleation of the prostate for management of benign prostatic hyperplasia: assessment of risk factors with time to event analysis. J Endourol 29(7):797–804

32.

Shah HN, Mahajan AP, Hegde SS, Bansal MB (2007) Peri-operative complications of holmium laser enucleation of the prostate: experience in the first 280 patients, and a review of literature. BJU Int 100(1):94–101

33.

Elshal AM, Elmansy HM, Elhilali MM (2012) Can we predict the outcome of 532 nm laser photoselective vaporization of the prostate? Time to event analysis. J Urol 188(5):1746–1753

34.

Tugcu V, Tasci AI, Sahin S, Zorluoglu F (2008) Comparison of photoselective vaporization of the prostate and transurethral resection of the prostate: a prospective nonrandomized bicenter trial with 2‑year follow-up. J Endourol 22(7):1519–1525

35.

Al-Ansari A, Younes N, Sampige VP, Al-Rumaihi K, Ghafouri A, Gul T, Shokeir AA (2010) GreenLight HPS 120‑W laser vaporization versus transurethral resection of the prostate for treatment of benign prostatic hyperplasia: a randomized clinical trial with midterm follow-up. Eur Urol 58(3):349–355

36.

Chen LJ, Mai HX, Zhao L, Qu N, Wang YL, Huang C, Li XC, Dong JK, Tang F, Chen B (2013) Experience of treating high risk prostate hyperplasia patients with a HPS120 laser. BMC Urol 13:64

37.

Tasci AI, Ilbey YO, Luleci H, Cicekler O, Sahin S, Cevik C, Tugcu V (2011) 120‑W greenlight laser photoselective vaporization of prostate for benign prostatic hyperplasia: midterm outcomes. Urology 78(1):134–140

38.

Thomas JA, Tubaro A, Barber N, d'Ancona F, Muir G, Witzsch U, Grimm MO, Benejam J, Stolzenburg JU, Riddick A, Pahernik S, Roelink H, Ameye F, Saussine C, Bruyere F, Loidl W, Larner T, Gogoi NK, Hindley R, Muschter R, Thorpe A, Shrotri N, Graham S, Hamann M, Miller K, Schostak M, Capitan C, Knispel H, Bachmann A (2016) A multicenter randomized noninferiority trial comparing greenlight-XPS laser vaporization of the prostate and transurethral resection of the prostate for the treatment of benign prostatic obstruction: two-yr outcomes of the GOLIATH study. Eur Urol 69(1):94–102

39.

Netsch C, Pohlmann L, Herrmann TR, Gross AJ, Bach T (2012) 120‑W 2‑microm thulium:yttrium-aluminium-garnet vapoenucleation of the prostate: 12-month follow-up. BJU Int 110(1):96–101

40.

Musch M, Hohenhorst JL, Vogel A, Loewen H, Krege S, Kroepfl D (2018) Robot-assisted laparoscopic Y‑V plasty in 12 patients with refractory bladder neck contracture. J Robot Surg 12(1):139–145

41.

Primiceri G, Castellan P, Marchioni M, Schips L, Cindolo L (2017) Bladder neck contracture after endoscopic surgery for benign prostatic obstruction: incidence, treatment, and outcomes. Curr Urol Rep 18(10):79

42.

Kaynar M, Gul M, Kucur M, Celik E, Bugday MS, Goktas S (2016) Necessity of routine histopathological evaluation subsequent to bladder neck contracture resection. Cent European J Urol 69(4):353–357

43.

Turner-Warwick R, Whiteside CG, Worth PH, Milroy EJ, Bates CP (1973) A urodynamic view of the clinical problems associated with bladder neck dysfunction and its treatment by endoscopic incision and trans-trigonal posterior prostatectomy. Br J Urol 45(1):44–59

44.

Young BW (1953) The retropubic approach to vesical neck obstruction in children. Surg Gynecol Obstet 96(2):150–154

45.

Reiss CP, Rosenbaum CM, Becker A, Schriefer P, Ludwig TA, Engel O, Riechardt S, Fisch M, Dahlem R (2016) The T‑plasty: a modified YV-plasty for highly recurrent bladder neck contracture after transurethral surgery for benign hyperplasia of the prostate: clinical outcome and patient satisfaction. World J Urol 34(10):1437–1442

46.

Vetterlein MW, Rosenbaum CM, Fisch M (2020) Surgical reconstruction of posterior urethral complications following prostate cancer treatments. In: Martins FE, Kulkarni SB, Köhler TS (Hrsg) Textbook of male genitourethral reconstruction. Springer, Cham, S 303–317
Ethics declarations
Interessenkonflikt
C.M. Rosenbaum, B. Becker, A. Gross und C. Netsch geben an, dass kein Interessenkonflikt besteht.
Für diesen Beitrag wurden von den Autoren keine Studien an Menschen oder Tieren durchgeführt. Für die aufgeführten Studien gelten die jeweils dort angegebenen ethischen Richtlinien.
About this article
Cite this article
Rosenbaum, C.M., Becker, B., Gross, A. et al. Anastomosenstenose nach radikaler Prostatektomie und Blasenhalsenge nach operativer Therapie der benignen Prostatahyperplasie: rekonstruktive Möglichkeiten. Urologe (2020). https://doi.org/10.1007/s00120-020-01143-7
Schlüsselwörter
Prostatakarzinom

Harnröhrenenge

Postoperative Komplikation

Reanastomose

Blasenhalsplastik
Keywords
Prostate cancer

Urethral stenosis

Postoperative complication

Reanastomosis

Bladder neck plasty