Zusammenfassung
Anders als bei der Chemotherapie wird unter Immun-Checkpoint-Inhibition (ICI) gelegentlich ein unkonventionelles Tumoransprechen beobachtet. Hier können sich neben rascher partieller oder kompletter Response oder einem Tumorprogress auch eine sog. Pseudoprogression, eine "mixed response" bzw. ein verzögertes Ansprechen zeigen. Eine Behandlung über einen in der Bildgebung nachgewiesenen Progress hinaus kann daher sinnvoll sein. Die klinische Beurteilung des Patienten (Performance-Status, Symptome etc.), die "Dynamik" der Tumorerkrankung und die Verfügbarkeit von Therapiealternativen gewinnen bei dieser Entscheidung enorme Bedeutung. Andererseits sollte der Zeitpunkt nicht verpasst werden, bei dem ein rapider Progress eine mögliche Folgetherapie verhindert. Beim Urothelkarzinom nach Platin-basierter Vortherapie zeigen sich Ansprechen oder Progress unter PD-1-ICI ("programmed cell death protein 1") meist bereits nach 8 Wochen. In der Zweitlinientherapie des Nierenzellkarzinoms werden dagegen noch etwa ein Viertel aller Remissionen spät, d. h. in Woche 24 oder später (teils erst nach 1 Jahr), beobachtet. Insofern sollte die Therapie bei stabiler Erkrankung fortgesetzt werden. Ob bzw. wie lange die Therapie bei partieller oder kompletter Remission fortgesetzt werden muss, ist bislang unklar.
Abstract
In contrast to chemotherapy, treatment with immune checkpoint inhibitors occasionally results in an unconventional pattern of response. Besides an early partial or complete response or tumor progression, a so-called pseudoprogression, a "mixed response" or late responses can also be observed. Treatment beyond radiographically defined progression may therefore be appropriate in selected cases. For these treatment decisions, the clinical evaluation of the patient (performance status, symptoms, etc.), the "dynamics" of the underlying malignancy, and the availability of other treatment options are of paramount importance. However, the time to initiate another treatment should not be missed by rapid progression. In PD-1 (programmed cell death protein 1) immune checkpoint inhibition in urothelial cancer after platinum-based chemotherapy, response or progression can be observed early at week 8 in the vast majority of the cases. In contrast, in second-line treatment of renal cell carcinoma around 25% of responses are seen late, at week 24 or later (occasionally after 1 year). Therefore, immune checkpoint inhibition should be continued for stable disease. At present, it remains unclear how long to continue therapy in cases with partial or complete remission.
This is a preview of subscription content, log in to check access.
Access options
Buy single article
Instant access to the full article PDF.
US$ 39.95
Price includes VAT for USA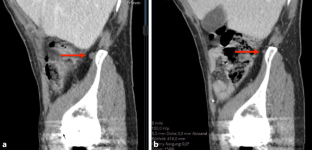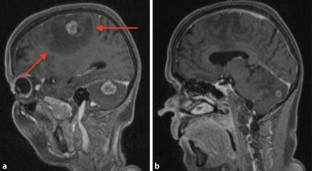 Literatur
1.

von Minckwitz G (2008) Clinical response after two cycles compared to HER2, Ki-67, p53, and bcl-2 in independently predicting a pathological complete response after preoperative chemotherapy in patients with operable carcinoma of the breast. Breast Cancer Res 10(2):R30. https://doi.org/10.1186/bcr1989

2.

Hutchings M (2006) FDG-PET after two cycles of chemotherapy predicts treatment failure and progression-free survival in Hodgkin lymphoma. Blood 107:52–59

3.

Eisenhauer EA (2009) New response evaluation criteria in solid tumours: revised RECIST guideline (version 1.1). Eur J Cancer 45(2):228–247

4.

Powles T (2017) Atezolizumab versus chemotherapy in patients with platinum-treated locally advanced or metastatic urothelial carcinoma (IMvigor211): a multicentre, open-label, phase 3 randomised controlled trial. Lancet 391:748–757

5.

Balar AV (2017) Atezolizumab as first-line therapy in cisplatin-ineligible patients with locally advanced and metastatic urothelial carcinoma: a single-arm, multicentre, phase 2 trial. Lancet 389(10064):67–76

6.

Sharma P (2017) Nivolumab in metastatic urothelial carcinoma after platinum therapy (CheckMate 275): a multicentre, single-arm, phase 2 trial. Lancet Oncol 18(3):312–322

7.

Motzer RJ (2015) Nivolumab versus Everolimus in advanced renal cell carcinoma. N Engl J Med 373(19):1803–1813

8.

Ferrara R (2018) Hyperprogressive disease in patients with advanced non–small cell lung cancer treated with PD-1/PD-L1 inhibitors or with single-agent chemotherapy. JAMA Oncol. https://doi.org/10.1001/jamaoncol.2018.3676

9.

Soria F (2018) Pseudoprogression and hyperprogression during immune checkpoint inhibitor therapy for urothelial and kidney cancer https://doi.org/10.1007/s00345-018-2264-0

10.

Wang Q (2018) Pseudoprogression and hyperprogression after checkpoint blockade. Int Immunopharmacol 58:125–135

11.

Wolchok JD et al (2009) Guidelines for the evaluation of immune therapy activity in solid tumors: immune related response criteria. Clin Cancer Res 15(23):7412–7420

12.

Chiou VL (2015) Pseudoprogression and immune-related response in solid tumors. J Clin Oncol 33(31):3541–3543

13.

Junttila MR (2013) Influence of tumour micro-environment heterogeneity on therapeutic response. Nature 501:346–354

14.

Rosenberg et al (2016) Atezolizumab in patients with locally advanced and metastatic urothelial carcinoma who have progressed following treatment with platinum-based chemotherapy: a single-arm, multicentre, phase 2 trial. Lancet 387:1909–1920

15.

Powles T et al (2014) MPDL3280A (anti-PD-L1) treatment leads to clinical activity in metastatic bladder cancer. Nature 515(7528):558–562

16.

Sharma P (2016) Nivolumab monotherapy in recurrent metastatic urothelial carcinoma (CheckMate 032): a multicentre, open-label, two-stage, multi-arm, phase 1/2 trial. Lancet Oncol 17(11):1590–1598

17.

Massard C et al (2016) Safety and efficacy of Durvalumab (MEDI4736), an anti-programmed cell death ligand-1 immune checkpoint inhibitor, in patients with advanced urothelial bladder cancer. J Clin Oncol 34(26):3119–3125

18.

McDermot (2015) Survival, durable response, and long-term safety in patients with previously treated advanced renal cell carcinoma receiving Nivolumab. J Clin Oncol 33(18):2013–2020

19.

McDermot (2016) Atezolizumab, an anti-programmed death-ligand 1 antibody, in metastatic renal cell carcinoma: long-term safety, clinical activity, and immune correlates from a phase Ia study. J Clin Oncol 34(8):833–842

20.

Motzer RJ (2015) Nivolumab for metastatic renal cell carcinoma: results of a randomized phase II trial. J Clin Oncol 33(13):1430–1437

21.

Escudier B (2017) Treatment beyond progression in patients with advanced renal cell carcinoma treated with Nivolumab in checkmate 025. Eur Urol 72(3):368–376

22.

Liu G et al (2018) Well-controlled pleural effusion indicated pseudoprogression after immunotherapy in lung cancer: a case report. Thorac Cancer. https://doi.org/10.1111/1759-7714.12799

23.

Sweis R et al (2018) Pseudoprogression manifesting as recurrent ascites with anti-PD-1 immunotherapy in urothelial bladder cancer. J Immunother Cancer 6:24

24.

Spiro et al (2015) Response criteria for malignant melanoma: RECIST and irRC. Radiologe 55(2):127–135

25.

Nishino M et al (2015) Cancer immunotherapy and immune-related response assessment: the rose of radiologists in the new arena of cancer treatment. Eur J Radiol 84(7):1259–1268

26.

Seymour L (2017) iRECIST: guidelines for response criteria for use in trials testing immunotherapeutics. Lancet Oncol 18(3):e143–e152

27.

Carter BW (2018) Immunotherapy and the role of imaging. Cancer 124(14):2906–2922
Ethics declarations
Interessenkonflikt
S. Foller ist als Referent/Berater für folgende Firmen tätig gewesen: Bayer Health Care, Bristol-Myers Squibb, GlaxoSmithKline, Novartis, Pfizer, Roche. H. Oppel-Heuchel ist als Referent für die Firmen Pfizer, Bristol-Myers Squibb und Novartis tätig gewesen. M.-O. Grimm ist als Referent und Berater für folgende Firmen tätig gewesen: AstraZeneca, Bayer Health Care, Bristol-Myers Squibb, GlaxoSmithKline, Ipsen, MSD, Novartis, Ono Pharma, Pfizer; Forschungsunterstützung wurde von Novartis und Bristol-Myers Squibb gewährt.
Dieser Beitrag beinhaltet keine von den Autoren durchgeführten Studien an Menschen oder Tieren.
About this article
Cite this article
Foller, S., Oppel-Heuchel, H. & Grimm, M. Tumorassessment bei Immun-Checkpoint-Inhibitor-Therapie. Urologe 57, 1316–1325 (2018). https://doi.org/10.1007/s00120-018-0788-y
Schlüsselwörter
Progression

RECIST

PD-1

PD-L1

Metastasen
Keywords
Progression

RECIST

PD-1

PD-L1

Neoplasm metastasis