Zusammenfassung
Hintergrund
Der histopathologische Aufbau maligner Tumoren schließt zwei Kompartimente ein – das Tumorparenchym mit den transformierten Zellen selbst und jene Strukturen, die deren Wachstum aktiv unterstützen und die kollektiv als Tumorstroma bezeichnet werden. Das Tumorstroma besteht einerseits aus spezialisierten Zellen mesenchymaler Herkunft wie Fibroblasten, Makrophagen, Lymphozyten und vaskulären Zellen und andererseits aus deren sekretierten Proteinen. Dabei handelt sich um Proteine der extrazellulären Matrix, um Enzyme, die diese Proteine modifizieren, sowie um eine Reihe regulatorisch wirkender Wachstumsfaktoren und Zytokine. Als Ergebnis hat das Tumorstroma das Potenzial, praktisch alle Aspekte der Tumorentwicklung und Progression sowie das Therapieansprechen wesentlich zu beeinflussen.
Ziel der Arbeit
In diesem Übersichtsartikel fassen wir den derzeitigen Wissensstand über die Tumor-Stroma-Interaktionen im Harnblasenkarzinom zusammen und präsentieren zudem eine Reihe experimenteller Ansätze, die z.Z. zur Aufklärung der biologischen Basis dieser heterotypischen Interaktionen zum Einsatz kommen.
Ergebnisse
Das Harnblasenkarzinom gehört zu den Tumortypen mit reich vertretenem Tumorstroma, wobei die Marker aktivierter Fibroblasten signifikant mit den klinischen Variablen einer fortgeschrittenen Tumorprogression korrelieren. Eine weitere klinisch wichtige Korrelation ergab sich für die Neuexpression von Syndecan-1 auf stromalen Fibroblasten.
Schlussfolgerungen
Einbeziehung der Stromamarker in die klinische Risikoabschätzung könnte zur besseren Stratifizierung der Patienten mit Urothelkarzinom beitragen. Die Entschlüsselung der zugrunde liegenden biologischen Mechanismen der Interaktion zwischen den Karzinomzellen und dem Tumorstroma kann mittelfristig zur Erschließung neuer Zielmoleküle mit potenzieller therapeutischer Bedeutung führen.
Abstract
Background
The histopathological structure of malignant tumours involves two essential compartments – the tumour parenchyma with the actual transformed cells, and the supportive tumour stroma. The latter consists of specialized mesenchymal cells, such as fibroblasts, macrophages, lymphocytes and vascular cells, as well as of their secreted products, including components of the extracellular matrix, matrix modifying enzymes and numerous regulatory growth factors and cytokines. In consequence, the tumour stroma has the ability to influence virtually all aspects of tumour development and progression, including therapeutic response.
Aim
In this article we review the current knowledge of tumor stroma interactions in urothelial carcinoma and present various experimental systems that are currently in use to unravel the biological basis of these heterotypic cell interactions.
Results
For urothelial carcinoma, an extensive tumour stroma is quite typical and markers of activated fibroblasts correlate significantly with clinical parameters of advanced disease. Another clinically important variable is provided by the stromal expression of syndecan-1.
Conclusion
Integration of markers of activated stroma into clinical risk evaluation could aid to better stratification of urothelial bladder carcinoma patients. Elucidation of biological mechanisms underlying tumour-stroma interactions could provide new therapeutical targets.
This is a preview of subscription content, log in to check access.
Access options
Buy single article
Instant access to the full article PDF.
US$ 39.95
Price includes VAT for USA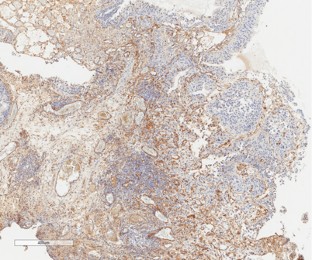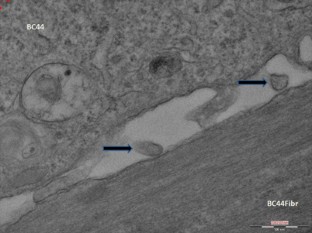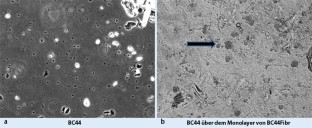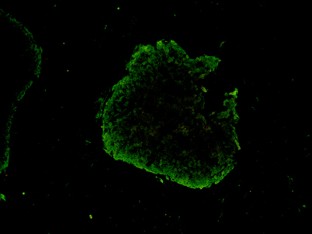 Literatur
1.

Alexa A, Baderca F, Lighezan R, Izvernariu D (2009) Myofibroblasts reaction in urothelial carcinomas. Rom J Morphol Embryol 50:639–643

2.

Bhowmick NA, Chytil A, Plieth D et al (2004) TGF-beta signaling in fibroblasts modulates the oncogenic potential of adjacent epithelia. Science 303:848–851

3.

Bhowmick NA, Moses HL (2005) Tumor-stroma interactions. Curr Opin Genet Dev 15:97–101

4.

Bremnes RM, Dønnem T, Al-Saad S et al (2011) The role of tumor stroma in cancer progression and prognosis: emphasis on carcinoma-associated fibroblasts and non-small cell lung cancer. J Thorac Oncol 6:209–217

5.

Brennen WN, Rosen DM, Wang H et al (2012) Targeting carcinoma-associated fibroblasts within the tumor stroma with a fibroblast activation protein-activated prodrug. J Natl Cancer Inst 104:1320–1334

6.

Chang HY, Sneddon JB, Alizadeh AA et al (2004) Gene expression signature of fibroblast serum response predicts human cancer progression: similarities between tumors and wounds. PLoS Biol 2:E7 0206–0214

7.

De Palma M, Lewis CE (2013) Macrophage regulation of tumor responses to anticancer therapies. Cancer Cell 23:277–286

8.

Dvorak HF (1986) Tumors: wounds that do not heal. Similarities between tumor stroma generation and wound healing. N Engl J Med 315:1650–1659

9.

Enkelmann A, Heinzelmann J, Eggeling F von et al (2011) Specific protein and miRNA patterns characterise tumour-associated fibroblasts in bladder cancer. J Cancer Res Clin Oncol 137:751–759

10.

Erez N, Truitt M, Olson P et al (2010) Cancer-associated fibroblasts are activated in incipient neoplasia to orchestrate tumor-promoting inflammation in an NF-kappaB-dependent manner. Cancer Cell 17:135–147

11.

Eyden B (2009) Are there myofibroblasts in normal bladder? Eur Urol 56:427–429

12.

Flavell RA, Sanjabi S, Wrzesinski SH, Licona-Limón P (2010) The polarization of immune cells in the tumour environment by TGFbeta. Nat Rev Immunol 10:554–567

13.

Gohji K, Nomi M, Niitani Y et al (2000) Independent prognostic value of serum hepatocyte growth factor in bladder cancer. J Clin Oncol 18:2963–2971

14.

Gonda TA, Varro A, Wang TC, Tycko B (2010) Molecular biology of cancer-associated fibroblasts: can these cells be targeted in anti-cancer therapy? Semin Cell Dev Biol 21:2–10

15.

Grimm S, Jennek S, Singh R et al (2014) Malignancy of bladder cancer cells is enhanced by tumour associated fibroblasts through a multifaceted cytokine-chemokine loop. Exp Cell Res (eingereicht)

16.

Hale MD, Hayden JD, Grabsch HI (2013) Tumour-microenvironment interactions: role of tumour stroma and proteins produced by cancer-associated fibroblasts in chemotherapy response. Cell Oncol (Dordr) 36:95–112

17.

Hanahan D, Coussens LM (2012) Accessories to the crime: functions of cells recruited to the tumor microenvironment. Cancer Cell 21:309–322

18.

Hanahan D, Weinberg RA (2011) Hallmarks of cancer: the next generation. Cell 144:646–674

19.

Hatina J, Bukovinsky O, Schulz WA (2010) New cell culture models of bladder carcinoma. Eur J Cancer 8(Suppl):136

20.

Hatina J, Schulz WA (2012) Stem cells in the biology of normal urothelium and urothelial carcinoma. Neoplasma 59:728–736

21.

He X, Marchionni L, Hansel DE et al (2009) Differentiation of a highly tumorigenic basal cell compartment in urothelial carcinoma. Stem Cells 27:1487–1495

22.

Hurst RE, Hauser PJ, Kyker KD et al (2013) Suppression and activation of the malignant phenotype by extracellular matrix in xenograft models of bladder cancer: a model for tumor cell "dormancy". PLoS One 8:e64181

23.

Hurst RE, Kyker KD, Bonner RB et al (2003) Matrix-dependent plasticity of the malignant phenotype of bladder cancer cells. Anticancer Res 23:3119–3128

24.

Junttila MR, Sauvage FJ de (2013) Influence of tumour micro-environment heterogeneity on therapeutic response. Nature 501:346–354

25.

Kalluri R, Zeisberg M (2006) Fibroblasts in cancer. Nat Rev Cancer 6:392–401

26.

Meister P (1998) Myofibroblasten. Übersicht und Ausblick. Pathologe 19:187–193

27.

Mennerich D, Vogel A, Klaman I et al (2004) Shift of syndecan-1 expression from epithelial to stromal cells during progression of solid tumours. Eur J Cancer 40:1373–1382

28.

Müller-Ladner U, Gay RE, Gay S (2007) Wundheilung. In: Schwarz S, Förster O, Peterlik M, Schauenstein K, Wick G (Hrsg) Pathophysiologie. Molekulare, zelluläre, systemische Grundlagen von Erkrankungen. Maudrich, Wien, S 12-1–12-11

29.

Neuhaus J, Heinrich M, Schlichting N et al (2007) Struktur und Funktion der suburothelialen Myofibroblasten in der humanen Harnblase unter normalen und pathologischen Bedingungen. Urologe 46:1197–1202

30.

Niu HT, Yang CM, Chen B, Dong Q (2011–2012) Biomarker research and some deduction in superficial bladder cancer cells combined with corresponding stroma. Cancer Biomark 10:109–116

31.

Ostman A, Augsten M (2009) Cancer-associated fibroblasts and tumor growth – bystanders turning into key players. Curr Opin Genet Dev 19:67–73

32.

Pan CW, Shen ZJ, Wu TT et al (2009) Cell adhesion to fibronectin induces mitomycin C resistance in bladder cancer cells. BJU Int 104:1774–1779

33.

Paterson RF, Ulbright TM, MacLennan GT et al (2003) Molecular genetic alterations in the laser-capture-microdissected stroma adjacent to bladder carcinoma. Cancer 98:1830–1836

34.

Paulsson J, Micke P (2014) Prognostic relevance of cancer-associated fibroblasts in human cancer. Semin Cancer Biol 25:61–68

35.

Pietras K, Östman A (2010) Hallmarks of cancer: interactions with the tumor stroma. Exp Cell Res 316:1324–1331

36.

Principe DR, Doll JA, Bauer J et al (2014) TGF-β: duality of function between tumor prevention and carcinogenesis. J Natl Cancer Inst 106:djt369

37.

Rasola A, Anguissola S, Ferrero N et al (2004) Hepatocyte growth factor sensitizes human ovarian carcinoma cell lines to paclitaxel and cisplatin. Cancer Res 64:1744–1750

38.

Reis ST, Leite KR, Piovesan LF et al (2012) Increased expression of MMP-9 and IL-8 are correlated with poor prognosis of bladder cancer. BMC Urol 12:18

39.

Schulte J, Weidig M, Balzer P et al (2012) Expression of the E-cadherin repressors Snail, Slug and Zeb1 in urothelial carcinoma of the urinary bladder: relation to stromal fibroblast activation and invasive behaviour of carcinoma cells. Histochem Cell Biol 138:847–860

40.

Shin K, Lee J, Guo N et al (2011) Hedgehog/Wnt feedback supports regenerative proliferation of epithelial stem cells in bladder. Nature 472:110–114

41.

Shree T, Olson OC, Elie BT et al (2011) Macrophages and cathepsin proteases blunt chemotherapeutic response in breast cancer. Genes Dev 25:2465–2479

42.

Strell C, Rundqvist H, Ostman A (2012) Fibroblasts – a key host cell type in tumor initiation, progression, and metastasis. Ups J Med Sci 117:187–195

43.

Straussman R, Morikawa T, Shee K et al (2012) Tumour micro-environment elicits innate resistance to RAF inhibitors through HGF secretion. Nature 487:500–504

44.

Sun Y, Campisi J, Higano C et al (2012) Treatment-induced damage to the tumor microenvironment promotes prostate cancer therapy resistance through WNT16B. Nat Med 18:1359–1368

45.

Szarvas T, Reis H, Kramer G et al (2014) Enhanced stromal syndecan-1 expression is an independent risk factor for poor survival in bladder cancer. Hum Pathol 45:674–682

46.

Szliszka E, Mazur B, Zydowicz G et al (2009) TRAIL-induced apoptosis and expression of death receptor TRAIL-R1 and TRAIL-R2 in bladder cancer cells. Folia Histochem Cytobiol 47:579–585

47.

Tripathi M, Billet S, Bhowmick NA (2012) Understanding the role of stromal fibroblasts in cancer progression. Cell Adh Migr 6:231–235

48.

Tseng D, Volkmer JP, Willingham SB et al (2013) Anti-CD47 antibody-mediated phagocytosis of cancer by macrophages primes an effective antitumor T-cell response. Proc Natl Acad Sci U S A 110:11103–11108

49.

Horst G van der, Bos L, Pluijm G van der (2012) Epithelial plasticity, cancer stem cells, and the tumor-supportive stroma in bladder carcinoma. Mol Cancer Res 10:995–1009

50.

Wang P, Nishitani MA, Tanimoto S et al (2007) Bladder cancer cell invasion is enhanced by cross-talk with fibroblasts through hepatocyte growth factor. Urology 69:780–784

51.

Zhang CJ, Shen ZJ, Pan CW (2012) Engagement of integrinβ1 induces resistance of bladder cancer cells to mitomycin-C. Urology 79:638–643
Danksagung
Die Arbeit wurde im Rahmen einer DAAD-Gastdozentur von PD Jiri Hatina an der Heinrich-Heine-Universität Düsseldorf initiiert. Die Arbeit im Institut für Biologie der Medizinischen Fakultät der Karlsuniversität in Pilsen wurde von spezifischen Studentengrants der Karlsuniversität SVV-2014-260 050 und SVV-2015-260 173 unterstützt. Dr. Jana Dobra wurde vom Europäischen Sozialfond (Projekt OP VK CZ.1.07/2.3.00/30.0022 Support of establishment, development, and mobility of quality research teams at the Charles University) und dem Staatshaushalt der Tschechischen Republik gefördert. Die Forschung von Susanne Grimm, Susanne Jennek und Prof. Karlheinz Friedrich wurde vom Interdisziplinäres Zentrum für klinische Forschung (IZKF) Jena und von der Thüringer Aufbaubank (European Regional Development Fund Grants FE 9034 und FE 9053) gefördert.
Einhaltung ethischer Richtlinien
Interessenkonflikt. J. Hatina, M. Kripnerová, J. Tuková, J. Šrámek, P. Dvořák, M. Pešta, J. Dobrá, V. Babuška, J. Racek, M. Sobol, A. Philimonenko, P. Hozák, Z. Czuba, W.A. Schulz, C. Strell, S. Grimm, S. Jennek und K.-H. Friedrich geben an, dass kein Interessenkonflikt besteht. Dieser Beitrag beinhaltet keine Studien an Menschen oder Tieren.
About this article
Cite this article
Hatina, J., Kripnerová, M., Tuková, J. et al. Tumor-Stroma-Interaktionen im Harnblasenkarzinom. Urologe 54, 516–525 (2015). https://doi.org/10.1007/s00120-014-3754-3
Schlüsselwörter
Tumoren, maligne

Tumorstroma

Fibroblasten

Myofibroblasten

Urothelkarzinom
Keywords
Malignant tumors

Tumor stroma

Fibroblasts

Myofibroblasts

Urothelial cancer