Zusammenfassung
Die idiopathische Detrusorüberaktivität (motorische Urge) hat einen negativen Einfluss auf das Leben der betroffenen Patienten. Konservative Therapien führen nicht immer zu einer ausreichenden Verbesserung der Symptomatik und sind mit z. T. erheblichen Nebenwirkungen vergesellschaftet. Als Zweitlinientherapie ist die sakrale Neuromodulation etabliert. Zunehmend finden auch Injektionen von Botulinumtoxin A in den Detrusor Anwendung, trotz fehlender Zulassung und nur weniger randomisierter Studien. Ziel dieser Arbeit ist die Gegenüberstellung beider grundsätzlich unterschiedlicher Methoden mit Augenmerk auf Effizienz, Sicherheit und ökonomischer Bedeutung.
Abstract
Idiopathic detrusor overactivity (motory urge) negatively affects the live of patients. Conservative treatment is not always effective and has multiple side effects. Sacral neuromodulation is a second line therapy for the treatment of idiopatic detrusor overactivity. Over the last decade, botulinum toxin injections have been increasingly used as alternative although there are only few randomized studies. Goal of this review is to compare efficiacy, safety and cost effectiveness of both methods.
This is a preview of subscription content, log in to check access.
Access options
Buy single article
Instant access to the full article PDF.
US$ 39.95
Price includes VAT for USA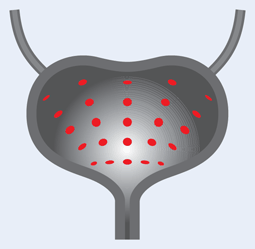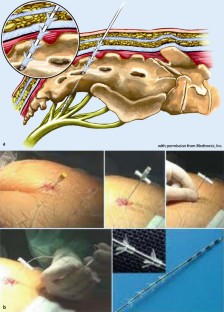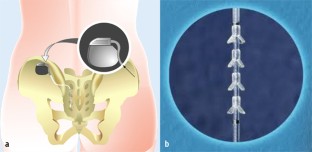 Literatur
1.

Abrams P, Andersson KE, Birder L et al (2010) Fourth International Consultation on Incontinence Recommendations of the International Scientific Committee: Evaluation and treatment of urinary incontinence, pelvic organ prolapse, and fecal incontinence. Neurourol Urodyn 29(1):213–240

2.

Apostolidis A, Dasgupta P, Fowler CJ (2006) Proposed mechanism for the efficacy of injected botulinum toxin in the treatment of human detrusor overactivity. Eur Urol 49(4):644–650

3.

Brubaker L, Richter HE, Visco A et al (2008) Refractory idiopathic urge urinary incontinence and botulinum A injection. J Urol 180(1):217–222

4.

Cappellano F, Bertapelle P, Spinelli M et al (2001) Quality of life assessment in patients who undergo sacral neuromodulation implantation for urge incontinence: an additional tool for evaluating outcome. J Urol 166(6):2277–2280

5.

Groat WC de (1976) Mechanisms underlying recurrent inhibition in the sacral parasympathetic outflow to the urinary bladder. J Physiol 257(2):503–513

6.

Flynn MK, Amundsen CL, Perevich M et al (2009) Outcome of a randomized, double-blind, placebo controlled trial of botulinum A toxin for refractory overactive bladder. J Urol 181(6):2608–2615

7.

Groen J, Ruud Bosch JL, Mastrigt R van (2006) Sacral neuromodulation in women with idiopathic detrusor overactivity incontinence: decreased overactivity but unchanged bladder contraction strength and urethral resistance during voiding. J Urol 175(3 Pt 1):1005–1009

8.

Hassouna MM, Siegel SW, Nÿeholt AA et al (2000) Sacral neuromodulation in the treatment of urgency-frequency symptoms: a multicenter study on efficacy and safety. J Urol 163(6):1849–1854

9.

Herbison P, Hay-Smith J, Ellis G, Moore K (2003) Effectiveness of anticholinergic drugs compared with placebo in the treatment of overactive bladder: systematic review. BMJ 326(7394):841–844

10.

Hijaz A, Vasavada SP, Daneshgari F et al (2006) Complications and troubleshooting of two-stage sacral neuromodulation therapy: a single-institution experience. Urology 68(3):533–537

11.

Kalsi V, Apostolidis A, Popat R et al (2006) Quality of life changes in patients with neurogenic versus idiopathic detrusor overactivity after intradetrusor injections of botulinum neurotoxin type A and correlations with lower urinary tract symptoms and urodynamic changes. Eur Urol 49(3):528–535

12.

Karsenty G, Elzayat E, Delapparent T et al (2007) Botulinum toxin type a injections into the trigone to treat idiopathic overactive bladder do not induce vesicoureteral reflux. J Urol 177(3):1011–1014

13.

Kessler TM, Buchser E, Meyer S et al (2007) Sacral neuromodulation for refractory lower urinary tract dysfunction: results of a nationwide registry in Switzerland. Eur Urol 51(5):1357–1363

14.

Kessler TM, Danuser H, Schumacher M et al (2005) Botulinum A toxin injections into the detrusor: an effective treatment in idiopathic and neurogenic detrusor overactivity? Neurourol Urodyn 24(3):231–236

15.

Kuo HC (2007) Comparison of effectiveness of detrusor, suburothelial and bladder base injections of botulinum toxin a for idiopathic detrusor overactivity. J Urol 178(4 Pt 1):1359–1363

16.

Milsom I, Abrams P, Cardozo L et al (2001) How widespread are the symptoms of an overactive bladder and how are they managed? A population-based prevalence study. BJU Int 87(9):760–766

17.

Rajkumar GN, Small DR, Mustafa AW, Conn G (2005) A prospective study to evaluate the safety, tolerability, efficacy and durability of response of intravesical injection of botulinum toxin type A into detrusor muscle in patients with refractory idiopathic detrusor overactivity. BJU Int 96(6):848–852

18.

Sahai A, Khan MS, Dasgupta P (2007) Efficacy of botulinum toxin-A for treating idiopathic detrusor overactivity: results from a single center, randomized, double-blind, placebo controlled trial. J Urol 177(6):2231–2236

19.

Schmid DM, Sauermann P, Werner M et al (2006) Experience with 100 cases treated with botulinum-A toxin injections in the detrusor muscle for idiopathic overactive bladder syndrome refractory to anticholinergics. J Urol. Jul 176(1):177–185

20.

Schulte-Baukloh H, Bigalke H, Miller K et al (2008) Botulinum neurotoxin type A in urology: antibodies as a cause of therapy failure. Int J Urol 15(5):407–415

21.

Schulte-Baukloh H, Weiss C, Schobert J et al (2005) Subjective patient satisfaction after injection of botulinum-a toxin in detrusor overactivity. Aktuelle Urol 36(3):230–233

22.

Irwin DE, Milsom I, Hunskaar S et al (2006) Population-based survey of urinary incontinence, overactive bladder, and other lower urinary tract symptoms in five countries: results of the EPIC study. Eur Urol 50(6):1306–1314

23.

Kerrebroeck PE van, Voskuilen AC van, Heesakkers JP et al (2007) Results of sacral neuromodulation therapy for urinary voiding dysfunction: outcomes of a prospective, worldwide clinical study. J Urol 178(5):2029–2034

24.

Van Voskuilen AC, Oerlemans DJ, Weil EH et al (2007) Medium-term experience of sacral neuromodulation by tined lead implantation. BJU Int 99(1):107–110
Interessenkonflikt
Der korrespondierende Autor gibt für sich und seine Koautoren an, dass kein Interessenkonflikt besteht.
About this article
Cite this article
Leicht, W., Hampel, C. & Thüroff, J. Botulinomtoxin vs. sakrale Neuromodulation bei idiopathischer Detrusorüberaktivität. Urologe 51, 348–351 (2012). https://doi.org/10.1007/s00120-012-2819-4
Schlüsselwörter
Inkontinenz

Botulinumtoxin A

Idiopathische Detrusorüberaktivität

Sakrale Neuromodulation
Keywords
Incontinence

Botulinum toxin A

Idiopathic detrusor overactivity

Sacral neuromodulation