Zusammenfassung
Ausgehend von der Kasuistik eines Patienten, der nach ambulanter Vasektomie eine ischämische Hodennekrose entwickelt hat, werden anhand einer Literaturübersicht die möglichen Komplikationen und Ergebnisse der Vasektomie dargestellt.
In den USA lassen sich 7% der Männer sterilisieren, in Deutschland 2%. Als frühpostoperative operative Komplikationen werden Blutungen/Hämatome mit 0,5–18,0%, Infektionen mit 0,3–32,9%, eine Stauungsepididymitis mit 0,4–6,1%, Spermagranulome mit 0,07–90,0% und sehr selten (z. T. nur in Form von Einzelfallvorstellungen) ein Vas-deferens-Abszess, ein Samenblasenabszess, eine vasovenöse Fistel, eine Hodennekrose, eine arteriovenöse Fistel, Lungenembolie, Endokarditis, Nekrose der Skrotalhaut und eine Fournier-Gangrän angegeben. Als Spätkomplikationen werden ein chronisches Schmerzsyndrom mit 0,5–18,0%, Schmerzen beim Geschlechtsverkehr mit 2,9%, eine Hydrozele mit 0–4% sowie eine Spermatozele mit 1,6% beschrieben. Die Versagerquote, basierend auf dem Nachweis von Spermatozoen im postoperativen Spermiogramm, wird mit 4,3–16% angegeben, die Vaterschaftsrate nach Vasektomie mit 0–4%.
Die bilaterale Vasektomie ist eine sichere Methode der Empfängnisverhütung, perioperative Komplikationen und Spätfolgen sind durchschnittlich selten, treten jedoch mit einer Spannweite bis zu 90% auf, wobei in Einzelfällen auch schwerwiegende Komplikationen beobachtet werden, welche möglichst frühzeitig erkannt werden sollten. Eine engmaschige Nachsorge ist daher bei diesem in der Regel ambulant durchgeführten Eingriff erforderlich. Risikofaktoren für eine Endokarditis oder eine Phlebothrombose sollten bereits präoperativ abgeklärt werden. Über einen möglichen Hodenverlust sollte aufgrund der Schwere der Komplikation aufgeklärt werden. Eine postoperative Spermiogrammkontrolle ist obligatorisch.
Abstract
Taking the clinical case of a patient who developed unilateral testicular necrosis following vasectomy as a starting point, the early and late complications of this procedure are described based on a literature review.
In the USA 7% of all men undergo vasectomy, as compared to 2% in Germany. Early postoperative complications include bleeding/hematoma (0.5–18%), infection (0.3–32.9%), epididymitis (0.4–6.1%), granuloma (0.07–90%), and rare complications such as vas deferens abscess, vesicular gland abscess, vasovenous fistula, testicular necrosis, arteriovenous fistula, pulmonary embolism, endocarditis, scrotal skin necrosis and Fournier's disease which mostly have been reported in the form of case reports. Late complications are chronic pain (0.5–18%), pain during sex (2.9%), hydrocele (0–4%) as well as spermatocele (1.6%). There is a failure rate of 4.3–16% as concluded from the number of patients with nonmotile sperm in the post-vasectomy semen analysis. The postoperative paternity rate is 0–4%.
Bilateral vasectomy is a secure way of contraception; perioperative and late complications are on an average rare, however, with a range up to 90%. In individual cases severe complications occur, which should be detected at an early stage. Therefore a close follow-up should be maintained after this outpatient procedure. One should ask for risk factors of endocarditis or thrombosis preoperatively. The patient should be informed of the possible loss of a testicle because of the severity of this complication. Postoperative semen analysis is obligatory.
This is a preview of subscription content, log in to check access.
Access options
Buy single article
Instant access to the full article PDF.
US$ 39.95
Price includes VAT for USA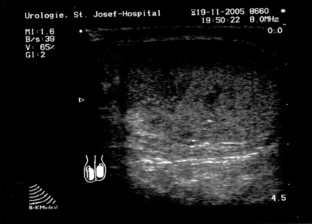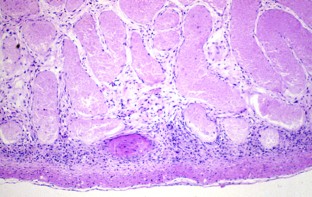 Literatur
1.

Dahm F, Dahm P, Dahm J (2003) Vasektomie heute: eine Bestandsaufnahme nach 1275 Vasektomie in 10 Jahren. Urologe A 42:933–940

2.

Kliesch S, Hertle L, Roth S (1998) Methoden, Komplikationen und kontrazeptiver Schutz der Vasektomie. Urologe A 38:19–22

3.

Leißner J, Reiher F, Böhm M, Allhoff EP (2003) Die ambulante Vasektomie: Risiken und Komplikationen. Urologe A 42:1029–1034

4.

Sokal D, McMullen S, Gates D, Dominik R (1999) A comparative study of the no scalpel and standard incision approaches to vasectomy in 5 countries. J Urol 162:1621–1625

5.

Aauman JR (1985) Spermatic cord arteriovenous fistula: an unusual complication of vasectomy. J Urol 134:768

6.

Rajan RR, Cuesta KH, Squadriti J (1997) Vasovenous fistula after vasectomy. J Urol 158:2243

7.

Diego Rodríguez E de, Correas Gómez MA, Martín García B et al (2000) Fournier's gangrene after vasectomy. Arch Esp Urol 53:275–278

8.

Viddeleer AC, Lycklama à Nijeholtt (1992) Lethal Fournier's gangrene following vasectomy. J Urol 147:1613–1614

9.

Teachey DT (2008) Saddle pulmonary embolism as a complication of vasectomy. Urology 71:351

10.

Dan M, Marien GJ, Goldsand G (1984) Endocarditis caused by Staphylococcus warneri on a normal aortic valve following vasectomy. Can Med Assoc J 131:211–213

11.

Cook DA, Zazove P (2010) Deep venous thrombosis after office vasectomy: a case report. J Med Case Reports 4:244

12.

Beiko D, Pelltier-Karson K (2010) Ice pack induced scrotal skin necrosis following vasectomy. Can J Urol 17:5028–5030

13.

Magill P, Jacob T, Lennon GM (2007) A rare case of segmental testicular infarction. Urology 69:983

14.

Korthorst RA, Consten D, van Roijen JH (2010) Clearance after vasectomy with a single semen sample containing < than 100 000 immotile sperm/ml: analysis of 1073 patients. BJU Int 105:1572–1575

15.

Barone MA, Hutchinson PL, Johnson CH et al (2006) Vasectomy in the United States, 2002. J Urol 176:232–236

16.

Kumar V, Kaza RM, Singh I et al (1999) An evaluation of the no-scalpel vasectomy technique. BJU Int 83:283–284

17.

Shapiro EI, Silber SJ (1979) Open-ended vasectomy, sperm granuloma, and post vasectomy orchialgia. Fertil Steril 32:546–550

18.

Ahmed I, Rasheed S, White C, Shaikh NA (1997) The incidence of post-vasectomy pain and the role of nerve stripping (denervation) of the spermatic cord in its management. Br J Urol 79:269–270

19.

Vick R, Carson CC (1999) Fournier's disease. Urol Clin North Am 26:841–849

20.

Choe JM, Kirkemo AK (1996) Questionnaire-based outcomes study of nononcological post-vasectomy complications. J Urol 155:1284–1286

21.

McMahon AJ, Buckley J, Taylor A et al (1992) Chronic testicular pain following vasectomy. Br J Urol 69:188–191

22.

Munro NP, Kitwal S, Gogoi NK et al. (2009) Fulguration of the lumen does not improve vasectomy sterilization rates. BJU Int 104:371–375

23.

Smith JC, Cranston D, O'Brien T et al (1994) Fatherhood without apparent spermatozoa after vasectomy. Lancet 377:30

24.

Welske WH (2004) Vasektomie – aktueller Stand. J Reproduktionsmed Endokrinol 1:222–227

25.

Labrecque M, Nazerali H, Mondor M et al. (2002) Effectiveness and complications associated with 2 vasectomy occlusion techniques. J Urol 168:2495–2498

26.

Bolduc S, Fischer MA, Deceuninck G et al. (2007) Factors predicting overall success: a review of 747 microsurgical vasovasostomies. Can Urol Assoc J 1:388–394
Interessenkonflikt
Der korrespondierende Autor gibt an, dass kein Interessenkonflikt besteht.
About this article
Cite this article
Rolfes, N., Lümmen, G. Ischämische Hodennekrose nach Vasektomie. Urologe 50, 1306 (2011). https://doi.org/10.1007/s00120-011-2634-3
Schlüsselwörter
Vasektomie

Hodennekrose

Komplikationsrate

Seltene Komplikationen
Keywords
Vasectomy

Testicular necrosis

Complication rate

Rare complications