Zusammenfassung
Die im Vergleich zur weiblichen Harninkontinenz deutlich niedrigere Prävalenz der Harninkontinenz des Mannes limitiert nicht nur die sozioökonomische Bedeutung, sondern auch das epidemiologische Interesse an dieser Speicherstörung. Die Literatur ist spärlich und zeichnet sich überdies durch eine große Varianz in verwendeten Definitionen und Methoden aus. Das erschwert die realistische Häufigkeitseinschätzung der männlichen Harninkontinenz, da Definitionen und Methodologie einen direkten Einfluss auf die ermittelte Prävalenz haben. Je nach Berücksichtigung von Schweregrad und Leidensdruck schwanken die Prävalenzen zwischen 5,4 und 15%. Die Dranginkontinenz dominiert in allen Altersgruppen, allerdings verschiebt sich das Relativgewicht im Altersverlauf zugunsten der Belastungsinkontinenz. Neurogene oder posttraumatische Ursachen der männlichen Belastungsinkontinenz treten gegenüber iatrogenen (Bestrahlung, Prostataoperationen) in den Hintergrund. Weitere Risikofaktoren für die männliche Harninkontinenz sind Alter, Immobilität und neurologische Erkrankungen. Prostataoperationen (TUR-P, radikale Prostatektomie) haben dann besonders oft eine Inkontinenz zur Folge, wenn Blasen- oder Sphinkterdysfunktionen bereits präoperativ bestanden, der Patient sehr alt und der Operateur unerfahren ist. Ätiologisch kommen für die Dranginkontinenz des Mannes eine obstruktionsbedingte Detrusorinstabilität, degenerative Alterungsprozesse, insuffiziente inhibitorische Detrusorkontrolle des Großhirns bei überschießenden sensorischen Afferenzen oder neurologische Erkrankungen in Frage. Die pathophysiologischen Schlüsselfaktoren der männlichen Kontinenz sind die funktionelle Harnröhrenlänge und der maximale Verschlussdruck. Ihrer Präservierung im Rahmen einer Prostataoperation muss die ungeteilte Aufmerksamkeit des Operateurs gelten.
Abstract
Compared to female urinary incontinence, the prevalence and socioeconomic impact of male urinary incontinence has not gained much attention from epidemiologists. Moreover, the few available epidemiological surveys vary in their use of definitions and methodology, which are known to have great impact on the resulting prevalences. Therefore, the interpretation of the findings is difficult. Depending on definitions and methods, the prevalence of male urinary incontinence ranges between 5.4 and 15%. Urgency incontinence is the predominant subtype in all age groups, although the relative proportion shifts towards stress incontinence with rising age. Neurological and posttraumatic causes for male stress incontinence become less important as the frequency of iatrogenic interventions (radiation, prostate surgery) increase. Additional risk factors for male urinary incontinence are age, immobility, and neurological diseases. Surgery of the prostate (TURP, radical prostatectomy) is especially associated with postoperative urinary incontinence if bladder and/or sphincter dysfunctions are preexisting, if the patient is particularly old, and the surgeon's experience is limited. The etiology of male urgency incontinence comprises detrusor instability caused by obstruction, age-related detrusor degeneration, insufficient inhibitory CNS control over afferent detrusor overstimulation, and neurological diseases. The pathophysiological key factors of male continence are functional urethral length and maximum closure pressure, the preservation of which should receive the unrestricted attention of every prostate surgeon.
This is a preview of subscription content, log in to check access.
We're sorry, something doesn't seem to be working properly.
Please try refreshing the page. If that doesn't work, please contact support so we can address the problem.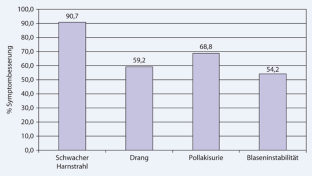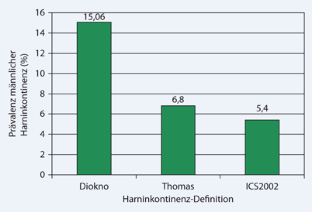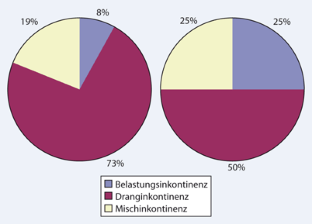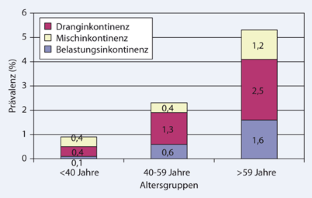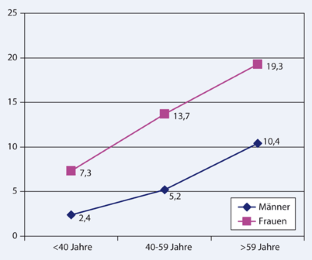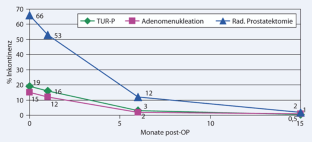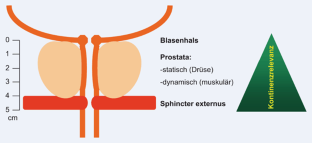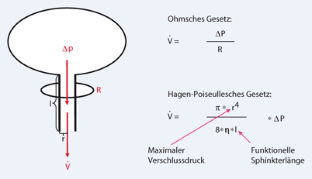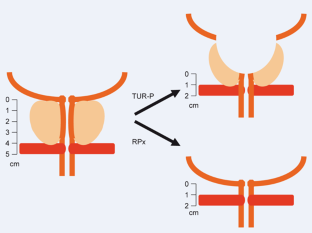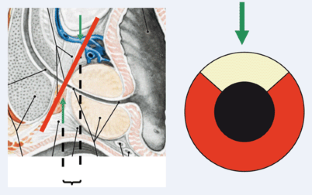 Literatur
1.

ICS (International Continence Society) (1976) First report on the standardisation of terminology of lower urinary tract function. Br J Urol 48:39–42

2.

Abrams P, Cardozo L, Fall M et al (2002) The standardisation of terminology of lower urinary tract function: report from the standardisation subcommittee of the international continence society. Neurourol Urodyn 21:167–178

3.

Hampel C, Wienhold D, Benken N et al (1997) Definition of overactive bladder and epidemiology of urinary incontinence. Urology 50(6A Suppl):4–17

4.

Abrams PH, Farrar DJ, Turner-Warwick RT et al (1979) The results of prostatectomy: a symptomatic and urodynamic analysis of 152 patients. J Urol 121(5):640–642

5.

Hampel C, Wienhold D, Dahms SE, Thuroff JW (1999) Heterogeneity in epidemiological investigations of bladder control problems: a problem of definition. BJU Int 83(Suppl 2):10–15

6.

Hampel C, Gillitzer R, Pahernik S et al (2003) Epidemiologie und Ätiologie der instabilen Blase. Urologe A 42(6):776–786

7.

Nemir A, Middleton RP (1954) Stress incontinence in young nulliparous women. Am J Obstet Gynecol 68:1166–1168

8.

Irwin DE, Milsom I, Hunskaar S et al (2006) Population-based survey of urinary incontinence, overactive bladder and other lower urinary tract symptoms in five countries: results of the EPIC study. Eur Urol 50(6):1306–1315

9.

Herzog AR, Diokno AC, Brown MB et al (1990) Two-year incidence, remission and change patterns of urinary incontinence in noninstitutionalized older adults. J Gerontol 45(2):67–74

10.

Hunskaar S, Arnold EP, Burgio K et al (2000) Epidemiology and natural history of urinary incontinence. Int Urogynecol J Pelvic Floor Dysfunct 11(5):301–319

11.

Van Kampen M, De Weerdt W, Van Poppel H, Baert L (1997) Urinary incontinence following transurethral, transvesical and radical prostatectomy. Retrospective study of 489 patients. Acta Urol Belg 65(4):1–7

12.

Elbadawi A, Yalla SV, Resnick NM (1993) Structural basis of geriatric voiding dysfunction. III. Detrusor overactivity. J Urol 150(5 Pt 2):1668–1680

13.

Groat WC de (1997) A neurologic basis for the overactive bladder. Urology 50(6A Suppl):36–56

14.

Madersbacher H (1991) Harndrang- und Reflexinkontinenz. Urologe A 30(4):215–222

15.

Hampel C, Gillitzer R, Pahernik S et al (2003) Diabetes mellitus und Blasenfunktion – Worauf ist zu achten? Urologe A 42(12):1556–1563

16.

Rudy DC, Woodside JR, Crawford ED (1984) Urodynamic evaluation of incontinence in patients undergoing modified campbell radical retropubic prostatectomy: a prospective study. J Urol 132(4):708–712

17.

Bauer RM, Bastian PJ, Gozzi C, Stief CG (2009) Postprostatectomy incontinence: all about diagnosis and management. Eur Urol 55(2):322–333

18.

Diokno AC, Brock BM, Brown MB, Herzog AR (1986) Prevalence of urinary incontinence and other urological symptoms in the noninstitutionalized elderly. J Urol 136(5):1022–1025

19.

Thomas TM, Plymat KR, Blannin J, Meade TW (1980) Prevalence of urinary incontinence. Br Med J 281(6250):1243–1245

20.

Witzleb E (1993) Funktionen des Gefäßsystems. In: Schmidt RF, Thews G (Hrsg) Physiologie des Menschen. Springer, Berlin Heidelberg New York, S 505–513
Interessenkonflikt
Der korrespondierende Autor gibt an, dass kein Interessenkonflikt besteht.
About this article
Cite this article
Hampel, C., Thüroff, J. & Gillitzer, R. Epidemiologie und Ätiologie der männlichen Harninkontinenz. Urologe 49, 481–488 (2010). https://doi.org/10.1007/s00120-010-2263-2
Schlüsselwörter
Harninkontinenz

Mann

Prostatektomie

Epidemiologie
Keywords
Urinary incontinence

Males

Epidemiology

Prostatectomy