Zusammenfassung
Klinisches/methodisches Problem
Im therapeutischen Management des Cancer-of-unknown-primary(CUP)-Syndroms spielt die bildgebende Diagnostik eine zentrale Rolle zur Lokalisation des Primärtumors, zur Identifikation von Tumoren, für die ein dediziertes Behandlungsschema zur Verfügung steht, sowie zur Charakterisierung klinisch-pathologischer Subentitäten, die das weitere diagnostische und therapeutische Procedere bestimmen und eine Einschätzung der Prognose erlauben.
Radiologische Standardverfahren
Zur Verfügung stehende radiologische Modalitäten umfassen die Projektionsradiographie, die Computertomographie (CT), die Magnetresonanztomographie (MRT) und die Sonographie sowie die Hybridverfahren Positronenemissionstomographie(PET)-CT und MR-PET.
Leistungsfähigkeit
In der Ganzkörperbildgebung hat die CT eine hohe Sensitivität für Tumoren, die häufig als metastasierte Tumorerkrankung auftreten. Nach aktueller Literatur ist die CT bei Patienten mit Pankreaskarzinom in 86% der Fälle diagnostisch, bei Patienten mit Kolonkarzinom in 36% und bei Patienten mit Bronchialkarzinom in 74%. Des Weiteren zeigte eine Metaanalyse, dass bei Patienten mit Plattenepithelkarzinom und zervikalen Lymphknotenmetastasen die CT in 22% der Fälle den Primärtumor lokalisieren konnte, im Vergleich zu 36% Detektionsrate der MRT und 28–57% der PET-CT mit 18F-FDG (Fluordesoxyglukose). Der MRT kommt auf Grund des hohen Weichteilkontrasts und der Möglichkeit zur funktionellen Bildgebung besondere Bedeutung bei der Lokalisation primär okkulter Tumoren bei Organuntersuchungen zu, z. B. beim Mamma- oder dem Prostatakarzinom.
Bewertung
Zur Ganzkörperbildgebung steht die CT von Hals, Thorax und Abdomen im klinischen Alltag häufig am Anfang. Je nach Befund folgen organspezifische bildgebende Untersuchungen, um den Primarius zu lokalisieren, z. B. die Mammographie bei Frauen mit axillärer Lymphadenopathie. Zur histologischen und immunhistochemischen Charakterisierung des Tumors dient die Bildgebung auch dazu, eine repräsentative und gut zugängliche Tumormanifestation zu identifizieren und ggf. auch bildgestützt zu biopsieren.
Empfehlung für die Praxis
Am Anfang des diagnostischen Algorithmus bei CUP-Syndrom steht eine Ganzkörperbildgebung zur Primärtumorsuche. Im klinischen Alltag häufig ist die kontrastverstärkte CT von Hals, Thorax und Abdomen, wobei multiple Studien für die 18F-FDG-PET-CT eine verbesserte Sensitivität bei der Detektion von Primärtumoren und metastatischer Tumormanifestationen zeigten.
Abstract
Clinical/methodical issue
Imaging plays an essential role in the therapeutic management of cancer of unknown primary (CUP) patients for localizing the primary tumor, for the identification of tumor entities for which a dedicated therapy regimen is available and for the characterization of clinicopathological subentities that direct the subsequent diagnostic and therapeutic strategy.
Standard radiological methods
Modalities include conventional x-ray, computed tomography (CT), magnetic resonance imaging (MRI) and ultrasound as well as positron emission tomography (PET)-CT and MRI-PET.
Performance
In whole body imaging CT has a high sensitivity for tumor entities which frequently present as a metastasized cancer illness. According to the current literature CT is diagnostic in 86% of patients with pancreatic carcinoma, in 36% of patients with colon carcinoma and in 74% of patients with lung carcinoma. Additionally a meta-analysis showed that for patients with squamous cell carcinoma and cervical lymph node metastases a positive diagnosis was possible in 22% of the cases using CT, in 36% using MRI and in 28-57% using 18F-fluorodeoxyglucose PET-CT (18F-FDG PET-CT). In addition, MRI plays an important role in the localization of primary occult tumors (e.g. breast and prostate) because of its high soft tissue contrast and options for functional imaging.
Achievements
At the beginning of the diagnostic algorithm stands the search for a possible primary tumor and CT of the neck, thorax and abdomen is most frequently used for whole body staging. Subsequent organ-specific imaging examinations follow, e.g. mammography in women with axillary lymphadenopathy. For histological and immunohistochemical characterization of tumor tissue, imaging is also applied to identify the most accessible and representative tumor manifestation for biopsy. Tumor biopsy may be guided by CT, MRI or ultrasound and MRI also plays a central role in the localization of primary occult tumors because of superior soft tissue contrast and options for functional imaging (perfusion, diffusion), e.g. investigation of breast carcinoma or prostate carcinoma.
Practical recommendations
Whole body staging stands at the beginning of the diagnostic algorithm in CUP syndrome to localize a potential primary tumor. Clinically, contrast-enhanced CT of the neck, thorax and abdomen is frequently applied; however, many studies have demonstrated augmented sensitivity of 18F-FDG PET-CT for the detection of primary tumors and metastatic tumor manifestations.
This is a preview of subscription content, log in to check access.
Access options
Buy single article
Instant access to the full article PDF.
US$ 39.95
Price includes VAT for USA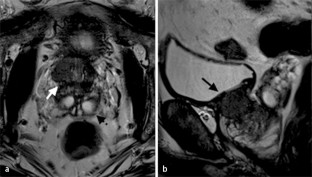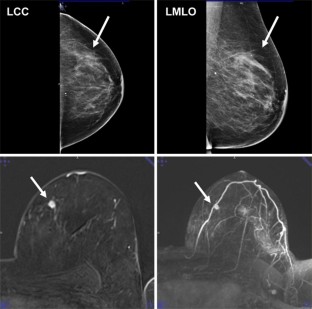 Literatur
1.

Pavlidis N, Briasoulis E, Hainsworth J et al (2003) Diagnostic and therapeutic management of cancer of an unknown primary. Eur J Cancer 39:1990–2005

2.

Muir C (1995) Cancer of unknown primary site. Cancer 75:353–356

3.

Van de Wouw AJ, Janssen-Heijnen ML, Coebergh JW et al (2002) Epidemiology of unknown primary tumours; incidence and population-based survival of 1285 patients in Southeast Netherlands, 1984–1992. Eur J Cancer 38:409–413

4.

CancerStats UK 2010 monograph. http://www.cancerresearchuk.org/cancerinfo/cancer stats/incidence/commoncancers/

5.

Abbruzzese JL, Abbruzzese MC, Hess KR et al (1994) Unknown primary carcinoma: natural history and prognostic factors in 657 consecutive patients. J Clin Oncol 12:1272–1280

6.

Shaw PH, Adams R, Jordan C et al (2007) A clinical review of the investigation and management of carcinoma of unknown primary in a single cancer network. Clin Oncol 19:87–95

7.

Varadhachary GR, Raber MN, Matamoros A et al (2008) Carcinoma of unknown primary with a colon-cancer profile-changing paradigm and emerging definitions. Lancet Oncol 9:596–599

8.

Pavlidis N, Pentheroudakis G (2012) Cancer of unknown primary site. Lancet 379:1428–1435

9.

Pavlidis N, Fizazi K (2009) Carcinoma of unknown primary (CUP). Crit Rev Oncol Hematol 69:271–278

10.

Abbruzzese JL, Abbruzzese MC, Lenzi R et al (1995) Analysis of a diagnostic strategy for patients with suspected tumors of unknown origin. J Clin Oncol 13:2094–2103

11.

Losa Gaspa F, Germa JR, Albareda JM et al (2002) Metastatic cancer presentation. Validation of a diagnostic algorithm with 221 consecutive patients. Rev Clin Esp 202:313–319

12.

Delgado-Bolton RC, Fernandez-Perez C, Gonzalez-Mate A et al (2003) Meta-analysis of the performance of 18F-FDG PET in primary tumor detection in unknown primary tumors. J Nucl Med 44:1301–1314

13.

Kwee TC, Kwee RM (2009) Combined FDG-PET/CT for the detection of unknown primary tumors: systematic review and meta-analysis. Eur Radiol 19:731–744

14.

Latief KH, White CS, Protopapas Z et al (1997) Search for a primary lung neoplasm in patients with brain metastasis: is the chest radiograph sufficient? AJR Am J Roentgenol 168:1339–1344

15.

Pavlidis N (2007) Forty years experience of treating cancer of unknown primary. Acta Oncol 46:592–601

16.

Stella GM, Senetta R, Cassenti A et al (2012) Cancers of unknown primary origin: current perspectives and future therapeutic strategies. J Transl Med 10:12

17.

Kaufmann O, Fietze E, Dietel M (2002) Immunohistochemical diagnosis in cancer metastasis of unknown primary tumor. Pathologe 23:183–197

18.

Hewitt MJ, Hall GD, Wilkinson N et al (2006) Image-guided biopsy in women with breast cancer presenting with peritoneal carcinomatosis. Int J Gynecol Cancer 16(Suppl 1):108–110

19.

Antoch G, Vogt FM, Freudenberg LS et al (2003) Whole-body dual-modality PET/CT and whole-body MRI for tumor staging in oncology. JAMA 290:3199–3206

20.

Buchanan CL, Morris EA, Dorn PL et al (2005) Utility of breast magnetic resonance imaging in patients with occult primary breast cancer. Ann Surg Oncol 12:1045–1053

21.

Orel SG, Weinstein SP, Schnall MD et al (1999) Breast MR imaging in patients with axillary node metastases and unknown primary malignancy. Radiology 212:543–549

22.

Schmidt GP, Haug A, Reiser MF et al (2010) Whole-body MRI and FDG-PET/CT imaging diagnostics in oncology. Radiologe 50:329–338

23.

Kruger DG, Riederer SJ, Grimm RC et al (2002) Continuously moving table data acquisition method for long FOV contrast-enhanced MRA and whole-body MRI. Magn Reson Med 47:224–231

24.

Heusner TA, Kuemmel S, Koeninger A et al (2010) Diagnostic value of diffusion-weighted magnetic resonance imaging (DWI) compared to FDG PET/CT for whole-body breast cancer staging. Eur J Nucl Med Mol Imaging 37:1077–1086

25.

Usuda K, Sagawa M, Motono N et al (2013) Advantages of diffusion-weighted imaging over positron emission tomography-computed tomography in assessment of hilar and mediastinal lymph node in lung cancer. Ann Surg Oncol 20:1676–1683

26.

Schmidt GP, Baur-Melnyk A, Herzog P et al (2005) High-resolution whole-body magnetic resonance image tumor staging with the use of parallel imaging versus dual-modality positron emission tomography-computed tomography: experience on a 32-channel system. Invest Radiol 40:743–753

27.

Frericks BB, Meyer BC, Martus P et al (2008) MRI of the thorax during whole-body MRI: evaluation of different MR sequences and comparison to thoracic multidetector computed tomography (MDCT). J Magn Reson Imaging 27:538–545

28.

Bottcher J, Hansch A, Pfeil A et al (2013) Detection and classification of different liver lesions: comparison of Gd-EOB-DTPA-enhanced MRI versus multiphasic spiral CT in a clinical single centre investigation. Eur J Radiol 82:1860–1869

29.

Mazaheri Y, Shukla-Dave A, Muellner A et al (2011) MRI of the prostate: clinical relevance and emerging applications. J Magn Reson Imaging 33:258–274

30.

Abd-Alazeez M, Ahmed HU, Arya M et al (2014) The accuracy of multiparametric MRI in men with negative biopsy and elevated PSA level-Can it rule out clinically significant prostate cancer? Urol Oncol 32(1):45.e17–22

31.

Thompson J, Lawrentschuk N, Frydenberg M et al (2013) The role of magnetic resonance imaging in the diagnosis and management of prostate cancer. BJU Int 112(Suppl 2):6–20

32.

De Bresser J, De Vos B, van der Ent F et al (2010) Breast MRI in clinically and mammographically occult breast cancer presenting with an axillary metastasis: a systematic review. Eur J Surg Oncol 36:114–119

33.

Ashraf M, Biswas J, Jha J et al (2011) Clinical utility and prospective comparison of ultrasonography and computed tomography imaging in staging of neck metastases in head and neck squamous cell cancer in an Indian setup. Int J Clin Oncol 16:686–693

34.

Mizrachi A, Feinmesser R, Bachar G et al (2013) Value of ultrasound in detecting central compartment lymph node metastases in differentiated thyroid carcinoma. Eur Arch Otorhinolaryngol. [Epub ahead of print]

35.

Schipper RJ, Van Roozendaal LM, De Vries B et al (2013) Axillary ultrasound for preoperative nodal staging in breast cancer patients: is it of added value? Breast 22:1108–1113

36.

Delorme S (2012) Ultrasound in oncology: screening and staging. Internist (Berl) 53:271–281

37.

Rubaltelli L, Beltrame V, Scagliori E et al (2013) Potential use of contrast-enhanced ultrasound (CEUS) in the detection of metastatic superficial lymph nodes in melanoma patients. Ultraschall Med. [Epub ahead of print]

38.

Kirsten F, Chi CH, Leary JA et al (1987) Metastatic adeno or undifferentiated carcinoma from an unknown primary site – natural history and guidelines for identification of treatable subsets. Q J Med 62:143–161

39.

Stevens KJ, Smith SL, Denley H et al (1999) Is mammography of value in women with disseminated cancer of unknown origin? Clin Oncol 11:90–92

40.

Taylor MB, Bromham NR, Arnold SE (2012) Carcinoma of unknown primary: key radiological issues from the recent National Institute for Health and Clinical Excellence guidelines. Br J Radiol 85:661–671

41.

Schramm N, Rominger A, Schmidt C et al (2013) Detection of underlying malignancy in patients with paraneoplastic neurological syndromes: comparison of 18F-FDG PET/CT and contrast-enhanced CT. Eur J Nucl Med Mol Imaging 40:1014–1024
Einhaltung ethischer Richtlinien
Interessenkonflikt. C.C. Cyran weist auf folgende Beziehung hin: Speakers Bureau Bayer Healthcare. P.M. Kazmierczak, K. Nikolaou, A. Rominger, A. Graser, M.F. Reiser geben an, dass kein Interessenkonflikt besteht. Dieser Beitrag beinhaltet keine Studien an Menschen oder Tieren.
About this article
Cite this article
Kazmierczak, P., Nikolaou, K., Rominger, A. et al. Radiologische Diagnostik des CUP-Syndroms. Radiologe 54, 117–123 (2014). https://doi.org/10.1007/s00117-013-2547-9
Schlüsselwörter
Bildgebung

Tumormanifestationen

Staging

Therapiemonitoring

Prognose
Keywords
Imaging

Tumor manifestation

Staging

Therapy monitoring

Prognosis