This is a preview of subscription content, log in to check access.
Access options
Buy single article
Instant unlimited access to the full article PDF.
US$ 39.95
Price includes VAT for USA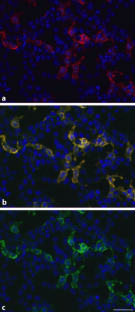 Abbreviations
ADH:

antidiuretisches Hormon

cMRT:

kraniale Magnetresonanztomographie

EEG:

Elektroenzephalographie

ETP:

epilepsietypische Potenziale

FBDS:

faziobrachiale dystone Anfälle

IgG:

Immunglobulin G

LGI1:

"leucine-rich glioma inactivated protein 1"

SIADH:

Syndrom der inadäquaten ADH-Sekretion

VGKC:

"voltage-gated potassium channel antibody"
Literatur
1.

Irani SR, Alexander S, Waters P, Kleopa KA, Pettingill P, Zuliani L, Vincent A (2010) Antibodies to Kv1 potassium channel-complex proteins leucine-rich, glioma inactivated 1 protein and contactin-associated protein-2 in limbic encephalitis, Morvan's syndrome and acquired neuromyotonia. Brain 133(9):2734–2748

2.

Irani SR, Michell AW, Lang B, Pettingill P, Waters P, Johnson MR, Schott JM, Armstrong RJE, Zagami S, Bleasel A, Somerville ER, Smith SMJ, Vincent A (2011) Faciobrachial dystonic seizures precede Lgi1 antibody limbic encephalitis. Ann Neurol 69:892–900

3.

Lai M, Huijbers MGM, Lancaster E, Graus F, Bataller L, Balice-Gordon R, Dalmau J (2010) Investigation of LGI1 as the antigen in limbic encephalitis previously attributed to potassium channels: a case series. Lancet Neurol 9(8):776–785

4.

Lancaster E, Martinez-Hernandez E, Dalmau J (2011) Encephalitis and antibodies to synaptic and neuronal cell surface proteins. Neurology 77(2):179–189

5.

van Sonderen A, Thijs RD, Coenders EC et al (2016) Anti-LGI1 encephalitis: Clinical syndrome and long-term follow-up. Neurology 87:1449–1456
Ethics declarations
Interessenkonflikt
C.G. Bien wirkte in Advisory Boards von Eisai (Frankfurt) und UCB (Monheim) mit, erhielt Reiseunterstützung von Eisai (Frankfurt), UCB (Monheim), Desitin (Hamburg) und Grifols (Frankfurt), erhielt Honorare für Fortbildungsvorträge von Eisai (Frankfurt), UCB (Monheim), Desitin (Hamburg), Diamed (Köln), Fresenius Medical Care (Bad Homburg), Biogen (Ismaning) und Euroimmun (Lübeck). Er erhielt Forschungsunterstützung von Diamed (Köln) und Fresenius Medical Care (Bad Homburg). Er ist Berater des Labor Krone (Bad Salzuflen) für die Diagnostik von neuralen Antikörpern und Antiepileptika-Blutspiegelbestimmungen. P. Muhr, U. Goldammer, C. Bien und E. Sindern geben an, dass kein Interessenkonflikt besteht.
Der Patient gab seine schriftliche Einverständniserklärung zur Verwendung des hier dargestellten Videomaterials.
Caption Electronic Supplementary Material
Supplementary Material Video: Faziobrachialer dystoner Anfall
About this article
Cite this article
Muhr, P., Goldammer, U., Bien, C.G. et al. Schwere Hyponatriämie als Vorbote einer LGI1-Autoimmunenzephalitis. Nervenarzt 89, 942–944 (2018) doi:10.1007/s00115-017-0471-3