37/w mit rötlichen bis rotbraunen Papeln und Plaques in der Genitoanalregion
Vorbereitung auf die Facharztprüfung: Folge 33
Fallschilderung für den Prüfungskandidaten
Eine 37-jährige Patientin stellt sich bei Ihnen mit rötlichen bis rotbraunen Papeln und Plaques, die zu einem größeren Beet in der Genitoanalregion aggregieren (Abb.
1
) vor. Der Befund selbst sei asymptomatisch. Die Patientin fühle sich jedoch abgeschlagen.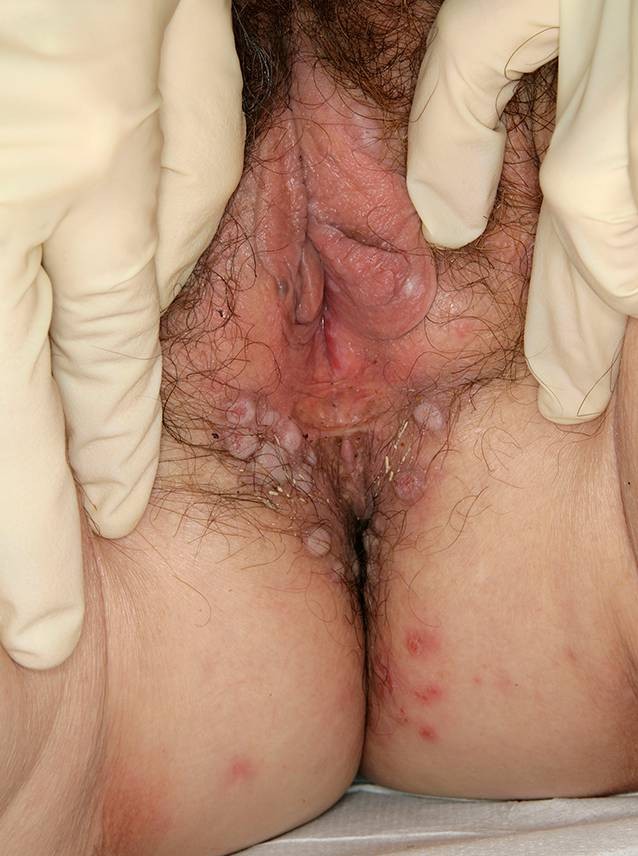 Schlüsselwörter
Syphilis 
Condylomata lata 
Genitale Warzen 
Sexuell übertragbare Erkrankungen 
Lymphadenopathie 
37-year-old female with reddish to red–brown papules and plaques in the anogenital region
Preparation for the specialist examination: part 33
Notes
Einhaltung ethischer Richtlinien
Interessenkonflikt
B. Malisiewicz und H. Schöfer geben an, dass kein Interessenkonflikt besteht.
Dieser Beitrag beinhaltet keine von den Autoren durchgeführten Studien an Menschen oder Tieren. Für Bildmaterial oder anderweitige Angaben innerhalb des Manuskripts, über die Patienten zu identifizieren sind, liegt von ihnen und/oder ihren gesetzlichen Vertretern eine schriftliche Einwilligung vor.
The supplement containing this article is not sponsored by industry.
Copyright information
© Springer Medizin Verlag GmbH, ein Teil von Springer Nature 2019