This is a preview of subscription content, log in to check access.
Access options
Buy single article
Instant unlimited access to the full article PDF.
US$ 39.95
Price includes VAT for USA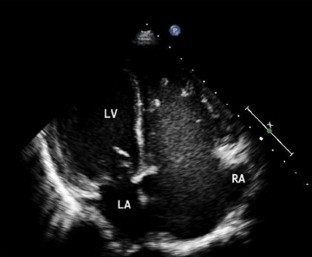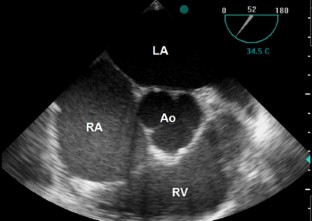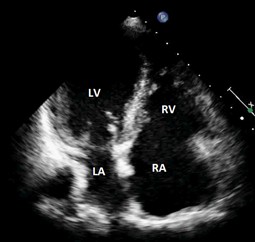 References
1.

Black IW (2000) Spontaneous echocontrast: where there's smoke there's fire. Echocardiography 17(4):373–382

2.

Bernhardt P, Schmidt H, Hammerstingl C et al (2005) Patients with atrial fibrillation and dense spontaneous echocontrast at high risk a prospective and serial follow-up over 12 months with transesophageal echocardiography and cerebral magnetic resonance imaging. J Am Coll Cardiol 45(11):1807–1812

3.

Sukernik MR, West O, Lawal O et al (1996) Hemodynamic correlates of spontaneous echocontrast in the descending aorta. Am J Cardiol 77:184–186

4.

Nieto F, Castano L, Martin-Luengo C et al (1995) Detection of spontaneous echocontrast in pulmonary artery and paradoxical cerebroembolism. Eur Heart J 16(12):2012–2013

5.

Bashir M, Asher CR, Garcia MJ et al (2001) Right atrial spontaneous echocontrast and thrombi in atrial fibrillation: a transesophageal echocardiography study. J Am Soc Echocardiogr 14(2):122–127

6.

Fatkin D, Loupas T, Low J et al (1997) Inhibition of red cell aggregation prevents spontaneous echocardiographic contrast formation in human blood. Circulation 96:889–896

7.

Ito T, Suwa M, Nakamura T et al (1999) Influence of warfarin therapy on left atrial spontaneous echocontrast in nonvalvular atrial fibrillation. Am J Cardiol 84(7):857–859

8.

Miller MR, Thompson WR, Casella JF et al (1999) Antibody-mediated red blood cell agglutination resulting in spontaneous echocardiographic contrast. Pediatr Cardiol 20:287–289

9.

DeGeorgia MA, Chimowitz MI, Hepner A et al (1994) Right atrial spontaneous echocontrast: echocardiographic and clinical features. Int J Card Imaging 10:227–232

10.

Yasuoka Y, Naito J, HirookaK et al (2009) Right atrial spontaneous echocontrast indicates a high incidence of perfusion defects in pulmonary scintigraphy in patients with atrial fibrillation. Heart Vessels 24:32–36
Conflict of interest
On behalf of all authors, the corresponding author states that there are no conflicts of interest.
Additional information
Additional material onlineThis article includes four additional Videos. You will find this supplemental at dx.doi.org/10.1007/s00059-013-3889-9
Electronic supplementary material
Video 1. Two dimensional echocardiography showing dense spontaneous echocontrast in dilated right atrium and ventricle. (MPG 0,4MB)
Video 2. Two dimensional echocardiography showing dense spontaneous echocontrast in dilated right atrium and ventricle. (MPG 0,3MB)
Video 3. Transesophageal echocardiography in the midesophageal aortic valve short axis view showing dense spontaneous echocontrast in dilated right atrium and ventricle. (MPG 0,4MB)
Video 4. Two dimensional echocardiography in the apical four-chamber view showing dilated right atrium and ventricle without spontaneous echocontrast. (MPG 0,3MB)
About this article
Cite this article
Dogan, M., Sari, M., Acikel, S. et al. Dense spontaneous echo contrast in the right heart chambers of a patient with autoimmune hemolytic anemia. Herz 39, 767–769 (2014). https://doi.org/10.1007/s00059-013-3889-9
Received:

Revised:

Accepted:

Published:

Issue Date:
Keywords
Pulmonary Embolism

Left Atrium

Autoimmune Hemolytic Anemia

Interatrial Septum

Severe Tricuspid Regurgitation